A list of favorite audio books for kids by an audio book loving family. Many of these have been listened to over and over again. Some are series; some stand alone. Some are better for older children; some for younger.
We have long been big fans of family audio books, listening to them in the car, at breakfast, while drawing, and even while doing chores.
HEADS UP: Audible is offering free audio books to kids right now due to the COVID-19 pandemic (see below for more info).
Regular books are great, too, of course, but sometimes you just want to listen to a story, especially with a good narrator.
Sometimes an audio book is a good way to enjoy a story together as a family.
Sometimes you're doing something else with your eyes or hands (finger knitting, drawing, folding laundry) and can't hold or read a book.
And sometimes, ahem, the libraries are closed indefinitely due to the coronavirus and we're advised not to go out shopping, and we need to turn to books in different mediums than we might be used to.
Right now digital media is seeming like just the thing.
So, today, I thought I'd share some of our very favorite family audio books from the past several years. And also ask your favorites (we need some new recommendations).
Our Favorite Audio Books for Kids
I'm going to link to Audible, which as you probably know, is Amazon's sister company, because that's what our family has used for years. I'm a huge fan of Audible and use it all the time for myself as well as for the kids. Like many people, I started with a free trial and a couple of free books and quickly became a regular.
Audible is offering many kids books for FREE right now, while schools are closed due to COVID-19. So check out their selection to see if you might be interested in listening to some of those. I didn't see our top faves on the list (just browsing quickly), so am linking to them separately below, but it looks like you can find lots of good ones.
Our Top 3 All-Time Favorite Audio Book Series' for Kids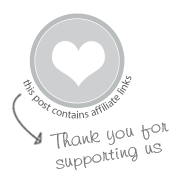 These three series' are our all-time faves and have been listened to over and over and over again by our family (the Ramona Quimby books listed under books for younger kids falls under this category as well). I'll link to the first book in each series so you can get started listening. 🙂
Our Other Favorite Audio Books for Kids
These next audio books haven't been listened to quite as often as the three listed above, but we love them!
Favorite Audio Books for Younger Kids
Here are a few audio books that we enjoyed more when the kids were a bit younger. The Ramona books have been listened to so much, that they should probably go on our top all-time list.
A Few More Recommended Kids Audio Books 
Here are a few more audio books for kids that we haven't listened to, but that we know and love in other formats or that come highly recommended by others.

5 Tips for Family Audio Books:
Definitely listen to the audio sample before making a purchase! The story is important but the narrator makes or breaks the book. If you don't like the narrator, you won't want to listen to the book. Luckily, there are many truly wonderful narrators out there!
If you're choosing an audio book for a range of ages, consider what might be interesting enough for the older child but still appropriate for the younger one. This can be tricky, but you know your kids best, and every child is different. And sometimes you might just need to skip a scene to make it work. For example, when we first started listening to the Harry Potter books, Maia and I would listen to the final, scarier scenes without Daphne, who is 4 years younger.
Audible books can be exchanged if you're not happy with the book for some reason. I haven't done this with fiction books, actually, but have a few times with nonfiction.
If you've listened to an audio book as a family and your child wants to listen again (and again), hand her some earbuds.
Some great times to listen to audio books together are in the car, of course. But also at breakfast. Or while having a family art session. Or while everyone is doing some sort of handwork (knitting, embroidery, drawing). Or to make the time pass more quickly while doing chores.
How about you? Is your family into audio books? What are your favorites? Do you have some to add to the list? Leave a comment below and let us know!
Pin It for Later