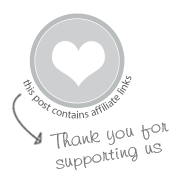 Thanks to Craftsy for sponsoring this post. As always all opinions are my own.
I've been taking an online drawing skills class with Patricia Watwood through Craftsy. She's the one who taught the free mini class on figure drawing that I liked.
In this class, titled 10 Essential Techniques for Better Drawing, she goes over what drawing materials to use, shading techniques, simple composition techniques, perspective, how to draw shapes in 3D, and working with value and form.
My big takeaway?
Keep an eraser handy. You don't need to get it right the first time.
Drawing is re-drawing, as Patricia says in various ways throughout the course.
This was all a review for me of some drawing skills I had half learned, half forgotten at some point between middle school art class and college.
If you'd like to learn or review some basic drawing skills (or know a teenager who wants to) this might be a good class for you.
My daughters and their friend (ages 5, 6, and 9) even joined me in drawing 3-dimensional shapes and learning some of the basic techniques.
Now that I've taken quite a few of Craftsy's classes, I wanted to share some of the features of their online classes.
Once you buy a class, you have it forever. You can take the class any time at any pace. You can also retake the class as often as you like. (I'm planning on revisiting some of our classes with the kids over summer vacation.)
You can pause, replay, or speed up a lesson or class at any time.
There's a materials list and resource guide for most classes.
You can add your own notes to a class (and access them any time).
You can ask the teacher questions and also read the questions that other students ask (and the instructor's responses).
There are homework assignments after most lessons for participants to complete. You're encouraged to share your completed homework (drawing, painting, whatever) with the others in the class but it's not required.
If you're interested in learning any art or craft technique and want to do so on your own schedule and from the comfort of your home, I recommend giving Craftsy classes a try.
10 Essential Techniques for Better Drawing
Or check out the many other classes Craftsy offers (the ones I've taken are listed in this post).
Disclaimer :: This was a sponsored post; all opinions are my own.
Pin It for Later ::