This is not a big how-to post or anything, but I thought I'd share something we've been having fun with lately. Or rather, Maia has been having fun with lately.
Figure drawing with a wood model.
She molds contorts a small wood human figure that I picked up super cheap at Ikea* into all sorts of poses and then draws them.
Observational Drawing with Kids Using a Wood Mannequin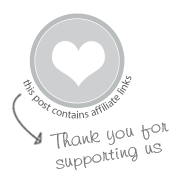 MATERIALS
Pen or pencil (actually any drawing tool will work)
Some of the poses, like this ballerina stretching pose are not so outlandish. Some can be pretty crazy, though. There have been flying poses, running poses, swimming poses, yogini poses, and poses for which there are no names.
There have been way more poses than drawings made, but ever since I told her that the wood mannequin is a drawing aid, she's been drawing many of them.
Observational drawing is not something we have done a whole lot of at home. Every once in a while I set something up for her to draw or she decides on her own to draw something she sees. I'd like to do more with her now that she's at an age where she has the patience, ability to look carefully, and interest in translating what she sees to paper.
I'd also like to improve my own observational drawing abilities, so I'm starting to think how I might approach this (super informal) mama-daughter observational drawing 101 course…
Where to Buy a Wood Mannequin for Observational Drawing
*I think the wood human figure cost me $3.99. Unfortunately, I can't find it on Ikea's site so don't know whether it is no longer available (I bought it a few months ago) or if it was an in-store-only item.
I see these anatomical drawing models available elsewhere though, including this one on Amazon. And I've seen similar wood models at craft stores.
More Ideas for Observational Drawing
Pin It for Later ::