Use a wood mannequin for figure drawing and develop both drawing and observation skills in kids and adults alike.
Updated May 2023
Do you have a drawing mannequin? You might remember one from your own childhood. Basically it's a wooden figure with joints that can be positioned and studied for observational drawing.
It's a great place to start when your child is ready to move on from body tracing and expresses a desire to draw the human body.
Drawing Mannequin for Kids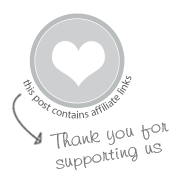 MATERIALS
Pen or pencil (actually any drawing tool will work)
Where to Buy a Wood Mannequin for Observational Drawing
I see these anatomical drawing models available elsewhere, including at local art stores.
Some of the poses, like this ballerina stretching pose are not so outlandish. Some can be pretty crazy, though. There have been flying poses, running poses, swimming poses, yogini poses, and poses for which there are no names.
There have been way more poses than drawings made, but ever since I told her that the wood mannequin is a drawing aid, she's been drawing many of them.
Observational drawing is not something we have done a whole lot of at home. Every once in a while I set something up for her to draw or she decides on her own to draw something she sees.
I'd like to do more with her now that she's at an age where she has the patience, ability to look carefully, and interest in translating what she sees to paper.
More Drawing Ideas for Kids
Pin It for Later