Now you can build a Fort Magic castle for kids' play and make it look like a realistic castle. This is a sponsored review and giveaway of Fort Magic's new Knights & Dragons printed fabric castle covers.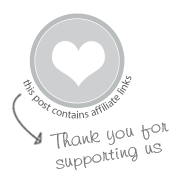 A big thank you to Fort Magic for sponsoring this post and for sending us their new fabric covers to try out and review. As always, all opinions expressed are my own.
You know how long we've been using and loving Fort Magic?
YEARS.
And we have built everything from airplanes to teepees, tunnels and mazes to witch houses, submarines to canoes, backyard playhouses to castles.
And every time we've built something new, we've covered it with a colorful and ragtag assortment of play silks, thrift store scarves, sheets, curtains, and other fabrics.
It works and we love it but it looks like we covered it with a ragtag assortment of play silks and thrift store scarves.
Basically, it looks a bit like a traveling circus caravan whether it's supposed to be a canoe or a submarine or a castle.
But! Not today. Today we have a Fort Magic castle in our living room that looks like a real castle. This castle is complete with stonework, ivy, sconces, arches, crenelation, flags, and an owl. It looks like something out of Harry Potter.
Everyone is very impressed.
How did we go from the hodgepodge look to a polished castle straight out of the middle ages or a fairy tale book?
Fabric Covers for a Fort Magic Castle
Fort Magic has created beautiful new covers to use with their fort kits! They are starting with fort covers for a Knights & Dragons castle (pictured here), with more covers coming soon.
When the Fort Magic folks asked if I wanted to try out their new covers, I jumped at the chance! I'm so excited to share our experience with you and offer an awesome giveaway of a Fort Magic kit AND a set of the new castle covers.
The castle cover set is used with the Fort Magic kit to build a great-looking castle in your playroom for months of pretend play.
To purchase the castle covers, accessories, and, of course, the Fort Magic construction kit itself, visit the Fort Magic store.
The Fort Magic castle covers look awesome.
Everything about them from the print job, attention to detail, color, and overall appearance is great.
It looks like a "real" castle. The Fort Magic kit covers elevate the look of the entire fort kit and make it look professional.
Kids get excited about the details, including the owl, the pennants and flags, and the quiver of arrows. There are even "hidden" gems to find, including a gecko, little frogs, and a four-leaf clover.
The fabric covers are very well made.
They are well made and feel like they will last a long time. The fabric is sturdy, the stitching is well done, and the covers fit perfectly.
The sectional cover pieces work well with the Fort Magic kit tubes and connectors.
The Fort Magic kit covers are relatively open-ended. While the door and crenelation are specialty parts, the rest are squares and rectangles that easily work a variety of ways. They fit the sections of a Fort Magic kit fort that might be built differently each time.
The covers take a bit more work.
It DOES take a little more work to put the covers on this fort than the other Fort Magic projects we've built over the years.
First you need to build the fort. Then you need to dismantle sections of the fort in order to slip the covers on before reconnecting each section.
Because of this, putting them on is a grown-up (or older kid) job. It was a great job for 12-year-old Maia, but a 6- or 7-year-old who builds the castle probably won't be up to the task of putting the covers on alone. I say hire or bribe the closest tween/teen you can find to do the job or be up for building it yourself before your young kids are ready to play.
Once the covers are on, though, your hard work will pay off; the castle looks so good and you will want to leave it up for a loooong time. I found myself imagining how much fun this would be for a birthday party or a really special play date!
A castle is a castle is a castle.
Using the castle covers makes the fort kit feel a bit less open-ended.
A castle cover set makes the fort look like a castle. Period. An amazingly lifelike, incredible castle, but definitely a castle. With the covers on, it can't be a castle one day and a submarine the next day. You can build the castle in different configurations (tunnels, balconies, columns, etc), so there is still plenty of space for kids to have input on the design, but it's definitely made to look like a castle.
When your kids are ready to have a submarine, or a race car, you can put the castle covers away in the handy storage bags and use the construction kit in another way until it's castle time again.
So, if your kids like castles and fairy tales, they might really enjoy a castle cover set for your Fort Magic kit. (I suggest choosing one of the castles in the idea booklet and following directions the first time or two before you start designing your own castles.)
And if you don't have the extra cash for a castle cover set, stick to the Fort Magic kit for now (well worth the investment!) and a mishmash of scarves, playsilks, sheets and curtains to cover your forts and castles.
To purchase a Fort Magic kit and castle covers visit the Fort Magic store.
Or enter the giveaway below. 🙂
A Fort Magic Castle Giveaway
For a chance to win a Fort Magic kit for your family or school, plus the Knights & Dragons castle fabric covers (a starter set, expansion pack, and accessories), leave a comment to this post below. This giveaway is valued at $259.96. After you leave your comment, make sure to click the Rafflecopter box saying that you want to be entered into the giveaway! The giveaway is open through Tuesday, May 15th 11:59 pm EST to readers in the United States. Good luck!
Pin it for Later