The kids and I did some plaster casting a couple of days ago using playdough for our molds.
It was completely a spur of the moment and kind of a way to rescue a plaster of Paris disappointment. I was actually surprised at how well the playdough worked as a plaster mold. It held minute detail so well! We were all impressed and plan to try it again soon.
I bought this big tub of plaster with another project in mind. We were going to make plaster sculptures in plastic bags, as we did before with the toddler art group, but this time we would add food coloring, glitter, and colorful beads and they would be so. much. fun.
But no.
Sadly, they were a bit of a disappointment. The plaster coated everything. You couldn't see the beads at all. The glitter was almost completely invisible as well (unlike when we add glitter to playdough). The food coloring worked. And the plaster was fun to squish and squeeze, but we all had such high expectations for the beads and glitter smoosh-ins that their complete disappearance was a let-down.
But, we still had the plaster out and so I thought we'd try another plaster project.
Here are the details on how we did the plaster casting activity…
Plaster Casting for Kids with Playdough Molds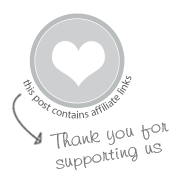 MATERIALS
*The tub of plaster of Paris I buy is about $10, but I usually buy mine with a 40-50% off coupon at AC Moore or Michael's.
INSTRUCTIONS
We pulled out the playdough and pressed animal and sea figurines into the dough to make the molds. It was the reverse experience of the playdough prints we made with sculpey. And a bit like the sandcasting we have done at the beach.
Maia made several smaller prints or casts using an octopus, a butterfly, and both sides of a starfish.
Daphne made one big mold with a pig. She then proceeded to press everything else on the table into the playdough pig mold as well, including the starfish, octopus, an eel, and a bracelet.
We mixed up the plaster of Paris in a freezer bag (two parts plaster to one part water). I cut a small hole in the corner and squeezed the plaster out into the playdough molds.
We waited until the plaster hardened, then Maia pulled out her plaster cast sea creatures and Daphne pulled out her crazy pig sculpture (with help). We were so impressed with how it worked!
There was some playdough gunk on the plaster casts. We used our recent no-cook playdough batch but I'm wondering if it would work better with the cooked playdough. I don't think it would stick the way this playdough did, but at the same time, I wonder if the extra oil in the cooked playdough would cause problems.
I think we're going to have to try!
By the way, I thought the playdough would be ruined after this project, but other than a little bit of plaster powder clinging to it, it was fine.
The playdough gunk was easy to brush off with a nail brush! I also used a toothpick for a couple harder to reach areas.
Look at the detail on this starfish! Pretty neat, huh? This makes me want to try this with nature items and I'm wondering what would work well…
Acorns? Pinecones? Leaves? Flowers? Poppy seed pods?
Daphne's pig + more sculpture turned out pretty amazing as well.
I thought it would be a mess, but it's practically worthy of a contemporary art museum! You can see the details from all the separate items she pressed into the playdough, including the octopus legs, the starfish, the shells from the bracelet, and more.
This has been such a fun experiment and we can't wait to try more. I think we'll experiment with some nature items in addition to the animal figurines (the girls want to make more butterfly casts from their plastic butterfly). And I think it might be fun to paint these as well. The BioColor paint would be amazing on these (as it was on the stamped salt dough ornaments) but am also curious to see how liquid watercolors would work.
Plaster casting for kids also works with nature items!
Pin It for Later