A collection of the best parenting quotes to inspire and remind parents of the important role we play in our children's lives.
Updated May 2022
Here are some of our favorite quotes and sayings about parenting, to inspire you and help you remember the crucial role you play in your children's lives.
We also have a couple posts of quotes for moms (here's the second one) and a post of quotes for dads, too.
The Best Parenting Quotes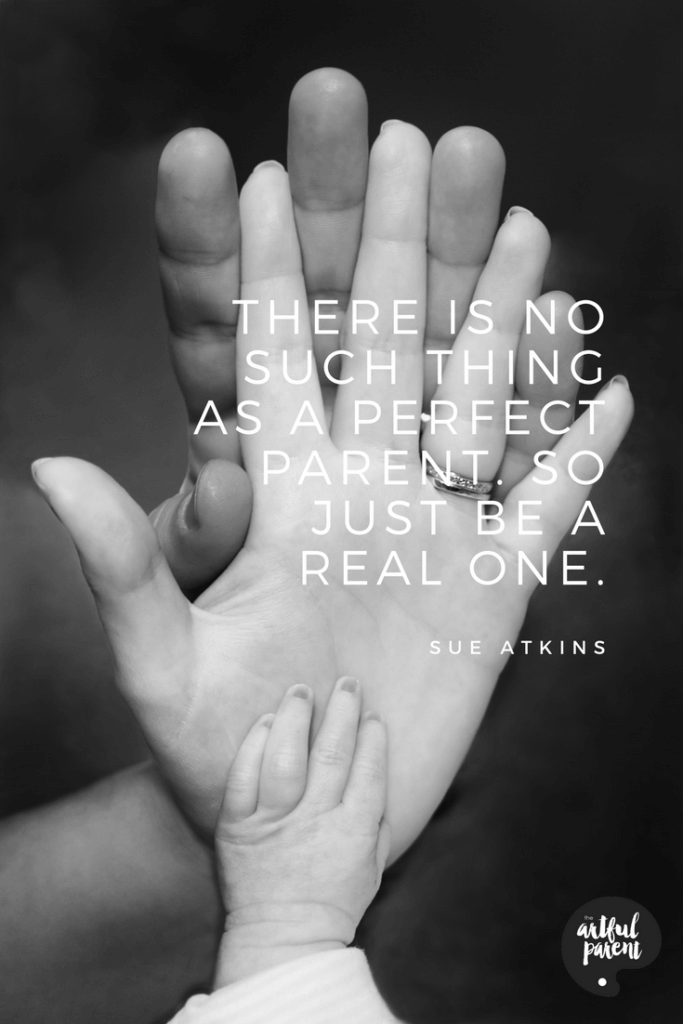 "There is no such thing as a perfect parent. So just be a real one." – Sue Atkins
"Children spell love… T-I-M-E." – Dr. A. Witham
"Each day of our lives we make deposits in the memory banks of our children." – Charles R. Swindoll
"It's not only children who grow. Parents do too. As much as we watch to see what our children do with their lives, they are watching us to see what we do with ours. I can't tell me children to reach for the sun. All I can do is reach for it, myself." – Joyce Maynard
More of the Best Parenting Quotes
"Before I got married I had six theories about raising children; now, I have six children and no theories." – John Wilmot
"If I had my child to raise all over again, I'd build self-esteem first, and the house later. I'd finger-paint more, and point the finger less. I would do less correcting and more connecting. I'd take my eyes off my watch, and watch with my eyes. I'd take more hikes and fly more kites. I'd stop playing serious, and seriously play. I would run through more fields and gaze at more stars. I'd do more hugging and less tugging." – Diane Loomans
"Don't worry that children never listen to you; worry that they are always watching you." – Robert Fulghum
"Allow children to be happy in their own way, for what better way will they find?" – Samuel Johnson
"Treat a child as though he already is the person he's capable of becoming." – Haim Ginott
"Enjoy the little things, for one day you may look back and realize they were the big things." – Robert Brault
"Children are unpredictable. You never know what inconsistency they're going to catch you in next." – Franklin P. Jones
"If you want your children to improve, let them overhear the nice things you say about them to others." – Haim Ginott
"A child can teach an adult three things: to be happy for no reason, to always be busy with something, and to know how to demand with all his might that which he desires." – Paulo Coelho
"I think it's necessary to let kids get bored once in a while—that's how they learn to be creative." – Kim Raver
More of the Best Parenting Quotes
"Free the child's potential, and you will transform him into the world." – Maria Montessori
"No act of kindness, no matter how small, is ever wasted." – Aesop, The Lion & the Mouse
"A person's a person, no matter how small." – Horton the elephant
"A child's mind is not a container to be filled but rather a fire to be kindled." – Dorothea Brande
"If a child is to keep alive his inborn sense of wonder, he needs the companionship of at least one adult who can share it, rediscovering with him the joy, excitement and mystery of the world we live in." – Rachel Carson
More Quotes About Parenting, Children, and Creativity
Pin It for Later