These last two weeks have been full of snow and ice days and freezing cold no-school days.* I haven't gotten much done but it was (mostly) okay because the kids and I have been able to make flower fairies and fairy houses, play games, read books, and paint ourselves into warmer weather.
I got to be a kid beside my daughters as we all made flower fairies (and fairy worlds). Here's how we made them…
*The part of me that lived for years in New England laughs at the part of me that wimps out at this bit of "real" winter weather (and at school cancellations over seemingly nothing). But then I moved south to get away from the cold and ice.
How to Make Flower Fairy Dolls
This is not my idea, by the way. Daphne made one of these flower fairies in her preschool class last month as part of their unit on magical creatures. We all loved the flower fairy she brought home and Daphne wanted to make friends for hers while Maia and I wanted to try our own hands at making them.
So we did!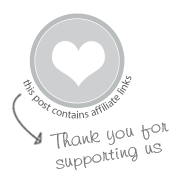 MATERIALS
Artificial flowers (we bought ours at the dollar store but they also sell them at craft stores and other places)
Scissors
Fabric tape (optional)
Air dry clay (optional)
INSTRUCTIONS
1. Draw a face and hair on your clothespin with a Sharpie marker. (You can also add your face last, as Maia did.)
2. Add a skirt. Cut a hole in the center of an artificial flower, so that you can slip it over the doll as a skirt. Add a ring of hot glue at the waist then slip the skirt up (or down) so the "waistband" connects with the glue.
You can add additional flower petal layers, either the entire flower petals or cut off individual petals or parts of petals, to design your flower fairy clothes as you like.
3. Add a bodice to your flower fairy's dress. You can do this with a flower petal (or section of a flower petal) wrapped around the torso and secured with hot glue as Daphne and I did…
…or with fabric tape as Maia did.
4. Glue flower petals wings on to the back of the flower fairies.
5. Add a flower headdress, crown, hat, or hair by gluing small flowers to the head. Or beads, sequins, stamens from your artificial flowers, etc. (If you didn't draw a face and hair on before, you can do that now.)
6. If you want your flower fairies to stand up, you can make stands for them with air dry clay. Simply roll a one-inch ball of air dry clay, smush it slightly, and press the fairies feet firmly into the clay. Let dry for a day or two (if you're patient enough).
Now you're ready to play with your new flower fairy dolls!
(This is the wooden castle pictured, btw. I always get questions about it…)
MORE NOTES ::
Artificial flowers are great for this because they have structure to hold their shape. And because the edges are finished and won't fray. No need to sew.
On hot glue gun use :: Maia, my 9 year old, did all her own hot gluing. I did the hot gluing part for Daphne, my 5 year old. While she knows how to use a hot glue gun and does it herself for some projects, she didn't feel comfortable doing it for this one and because theirs some manipulating of fabric over the hot glue (and hence, greater chance of burned fingers) I agreed that it might be a better task for an adult or older child.
We used Crayola Air Dry Clay because we had some on hand, it's easy to use, and it's heavy enough to support the dolls. You could also use homemade air dry clay, Sculpt-It!, or even a non-drying modeling clay, but not Model Magic (which would be too lightweight).
More Fairy Crafts, Activities, and Books
Pin It for Later ::