The revised edition of The Artful Parent book is here! Follow along with us on a virtual book tour. Each day we have an amazing lineup of art projects, giveaways, and interviews celebrating the newly updated book.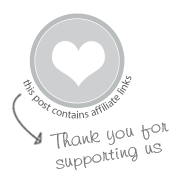 I am so incredibly excited to be kicking off a virtual book tour for the new Artful Parent book today!
The Artful Parent: Simple Ways to Fill Your Family's Life with Art and Creativity
This completely updated and revised version of my book is officially released today, June 11th. And I'm SO excited that it is going out into the world.
And quite proud of it, in fact.
I put a lot of heart, soul, and hard work into creating the book and then into completely updating and revising it. I truly believe that it is an excellent resource for parents and caregivers and even teachers (especially art and early childhood).
UPDATE! Thanks so much for helping to make the new Artful Parent book the #1 new release on Amazon in both Children's Crafts and Family Activities! My friend, Meri Cherry, has a wonderful new children's art book out as well (definitely worth purchasing!) and I believe we've been switching spots back and forth. :)
The Artful Parent book was written to help us raise creative kids and to do more fun art activities together. Something we all want to do, right?!
I have an incredible line up of bloggers, podcasters, Instagrammers, art teachers, parenting experts, and more who are passionate about children's art and creativity as well and who are participating in my virtual book tour for The Artful Parent book.
Every day throughout the book tour, I will come back here and update this post with live links and information. I will also be sharing and resharing these on social media so make sure to follow me on Facebook and Instagram.
During The Artful Parent Book Tour, some participants will be:
Sharing art activities from the book

Giving away copies of the book

Interviewing me—either in podcast form or written blog post form

Reviewing the book

Sharing information and insights
So follow along, bookmark this post, and check back here regularly. I think we're ALL in for a treat!
The Virtual Tour for The Artful Parent Book
June 7 – PEANUT BLOSSOM
Yes, YOU can host the BEST DIY art classes for your kids
"Step in where the schools are failing your child and host your own DIY art classes for kids right at home! This wonderfully easy art camp for kids is the perfect way to connect with your children this summer." – Tiffany Dahle, Peanut Blossom
June 11 – COLLAGE COLLAGE
Collage Collage Instagram review and giveaway
"She's an expert at creating wonder, connection, and engaging projects – that we've used at the shop and in my own home. I can't recommend this book enough." – Erin Boniferro, Collage Collage
June 12 – CASSIE STEPHENS
"Holy Art Projects, y'all! I am holding one of the biggest and bestest books on bringing creativity to your school, kids and family! @theartfulparent has revised her book and it is so amazing!" – Cassie Stephens
June 13 – HANDMADE CHARLOTTE
Playdough Art with The Artful Parent
"As Jean explains in the book, including art in your kids' lives can be as simple as you want it to be, no fancy art supplies or tools necessary! You likely already have everything you need to set up this playdough and pasta activity, or can gather them quickly and affordably at your local supermarket." – Handmade Charlotte
June 14 – TEACH PRESCHOOL
Everything in this new book is now on my to do list!
"Everything about process art just works. It is simple to prepare, it captures the interest and attention of young children, and leads to the most beautiful, child- led artwork." – Deborah Stewart, Teach Preschool
June 15 – MALAPROPS BOOKSTORE, Asheville, NC
Drop in kids-art event from 11am – 12noon. (Children's art supplies for the event were donated by Faber-Castell, OOLY, and Kid Made Modern and will be given to local organizations that serve children and families afterward.)
June 15 – NO TIME FOR FLASH CARDS
Art Activities to Ease Anxiety and Big Emotions
"I am not an art therapist, but I do know from first-hand experience as a preschool teacher and a mom to a child who struggles with both anxiety and ADD that art is one tool in my helping kids with big emotions toolbox. " – Allison McDonald, No Time for Flash Cards
June 16 – FIGMENT CREATIVE
Figment Creative Instagram Post & Giveaway
"Let me tell you a story. Around six years ago when I was dreaming about teaching messy art out of my garage, I told my friend @kfdski my idea. She said, "Like @theartfulparent !" ?? Well.. I ordered the book and dove in and fell in love with every bit of it! She was right! That was exactly what I wanted to do!" – Amber Scardino, Figment Creative
June 18 – THE ART PANTRY
The Art Pantry Instagram Post & Giveaway
"I have been following Jean's guidance for 10 years and she has truly changed my life. Not only was she the inspiration behind my original children's art classes, but she has inspired so much of the art I do with my own kids." – Megan Schiller, The Art Pantry
June 19 – CRAFTWHACK
Salt and Glue Painting + Giveaway
"I think the reason this book is such a classic is that it is the perfect mix of doable, fun art projects for kids, including classics and newer techniques. Each project is laid out simply and clearly, and you can riff on her ideas to create more art activities as your kids grow older." – Jeanette Nyberg, Craftwhack
June 20 – Red Ted Art – YouTube Video
June 23 – Tinkerlab
June 24 – Teach Mama
June 25 – Alisa Burke: Redefine Creativity
June 26 – Emily Neuberger
– Your Kid's Table (interview + giveaway)
June 27 – Meri Cherry
June 28 – Inner Child Fun
June 29 – Small Hands Big Art
June 30 – Willowday
July 1 – Wild Wattle Folk
July 3 – Exceptional Parenting Podcast + Imperfect Mom Instagram
July 5 – Mama Smiles
July 7 – Toddler Approved
July 8 – Babble Dabble Do
July 9 – Pink Stripey Socks
July 10 – Happy You, Happy Family – feature post
More Super Awesome Virtual Book Tour Participants!
(with dates TBA)
And that's it folks! A LOT of truly awesome, absolutely wonderful bloggers, Instagrammers, podcasters, experts, and influencers!
You probably already know many of them. If you don't already, click the links, check them out, and follow them.
There is such an amazing wealth of artful ideas, help, and inspiration for parents, teachers, and caregivers here in this group.
To Buy The Artful Parent Book
If you'd like to buy a copy of The Artful Parent book, you can click here to order the book on Amazon | Barnes & Noble | Indie Bound | Powell's Books | Your Local Independent Bookstore
For Media Inquiries
For all media requests, including review copy or excerpt requests, please contact Roost Publicity via e-mail at [email protected]. Thank you!
Share Your Thoughts & Activities!
If you get a copy of my book and would like to share your thoughts or any activities you do with your kids, I would LOVE to see it!
I encourage you to tag me @theartfulparent on Instagram and use the hashtag #artfulparentbook
You can also send me a DM on Instagram (I would love to hear from you!)
Xo,
Jean
Pin It for Later