Are you looking for creative and fun gift ideas for the kid in your life? Consider giving one of these great activity kits for kids and encourage an interest in science, art, cooking or engineering.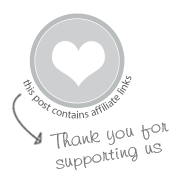 I have to admit that I wasn't always a big fan of kits. There was a time that I thought, well, I'm a crafty, resourceful person. I can buy all of those pieces and look up a tutorial or two and just do it all myself (or do it with my kid).
And did I? Sometimes, sure.
But I've come to appreciate kits more and more over the years. Here's why.

6 Reasons Why The Right Activity Kits for Kids Rocks
Kits are enticing, like a simple art invitation or provocation.
Kits are convenient and cost effective. They have all the pieces and materials you need to do a new activity or try out a new technique all in one little box. No tracking down however many different materials, tools, and pieces and paying for larger quantities than you need.
Kits are experiences. The experience is a new activity, a new skill, or a new technique. It can open up possibilities and worlds.
Kits are highly giftable. They are experience gifts that you can actually wrap and hand to someone.
Kits work like a trial. They can be a great introduction to something new without any pressure. There's not the big investment of time, money, or effort of taking a weekly class, for example.
Kits come with simplified instructions. Just enough to get you started and on your way to success.

10 Great Activity Kits for Kids

Learn to layer paint on thickly like a master painter with 3D gel painting! This kit comes with a palette knife, texture card and stencils to explore painting for kids in a new way.

We recently featured Faber-Castell's new multicultural colored pencils in Drawing People from Around the World with Skin Tone Pencils. (Be sure to download my free printable for drawing faces as well).
This kit comes with an included mirror, colored pencils, drawing paper and skin tone color wheel.

KiwiCo develops engaging, hands-on science, geography, engineering, arts & crafts kits to spark curiosity and creativity in kids of all ages. They deliver monthly projects, inspiration, and activities to kids ages 2+  through their subscription and gift boxes.

Raddish is a monthly cooking club for kids ages 4 – 14+, created with a mission to deliver culinary experiences that nurture kids' confidence in the kitchen and beyond.
Each kit includes three illustrated recipe guides, a collectible apron patch, quality kitchen tool, a complete grocery list and more. 
5. Fashion Studio & Fairy Fashions by Creativity for Kids
Maybe you have a child like Daphne who is interested in fashion design. Read more about our experience in my recent blog post,  Fashion Design for Kids Made Easy & Fun with Kits. I'd recommend both these kits for ages 6 and up.
The Fashion Studio kit is designed for kids to explore fashion design by sketching ideas & creating clothing items on a small mannequin.
The Fairy Fashions kit is a no-sew kit that enables children to create and decorate fairy outfits on the mannequin provided that translate well to the their 11-inch (and even 9-inch) dolls.
Explore growing crystals or an electronics kit where you create your own circuitry! These are all great option for encouraging a science interest in your child.

The IlluStory kits provide kids with the opportunity to write and illustrate their own story or comic book. When completed, mail in the manuscript and your child will receive a hardbound copy of their very own book!

Build a model airplane out of wood and try your hand at designing a flying machine. The perfect activity kit for kids ages 6 and up.

These engineering kits are so fun to build and create with. The perfect STEM gift for grade school kids that encourages a lifelong love for engineering.

Explore weaving on a loom for the first time or create fun friendship bracelets with these textile inspired kits for kids.

MORE ACTIVITY KITS FOR KIDS
Are you still looking for more activity kits for kids?
Kid Art Lit Kits is a monthly membership kit with a hardcover book and corresponding art project for kids.
Imagine Childhood has a wide range of unique craft kits that can't be found elsewhere. I wish I could try them all!
What do you think? What kids' activity kits does your family have experience with and what did you think? Leave a comment below and share your experience with us!
Pin It for Later