Tie dyeing isn't just for tee shirts! Here are five of our favorite tie dye ideas, perfect for a summer day!
Updated July 2023
We love to tie dye. We do it every summer and love to try new techniques (thank you to the Neon Tea Party for the endless inspiration!).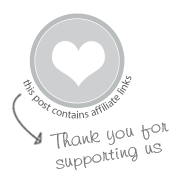 If you're just dipping your toes into the tie dye waters, or if you're a seasoned pro, here are 5 of our favorite tie dye projects.
A note about kits: for all of our projects, we use Tulip One Step kits. We love these kits because they come in so many awesome colors and they don't require any other ingredients (besides water) for the dyeing process.
If you're looking for step-by-step instructions on how to tie dye, be sure to read our post on How to Tie Dye Shirts with Kids.
5 Tie Dye Ideas to Try
It's a classic for a reason. Every kid we know loves to wear a tie-dyed tee, and they love making them even more.
This variation on tie dyeing uses ice and powder dye to make amazing designs. It's super easy, almost like 'set it and forget it'!
3. Think outside the tee shirt box
Once you've got enough spiral tees, branch out! We've made tote bags (they make the perfect end-of-the-year gift for teachers!), aprons, zippered pouches, and bucket hats and they've all taken the dye wonderfully.
4. Try spraying on your dye
They sell spray kits, or you can add your dye liquid to an empty spray bottle and spray away! Our summer project this year was to make these tape resist tie dyed beach towels that are all over the internet right now!
We love this less-messy version! Use sharpie markers and rubbing alcohol to create cool designs on fabric! These are the perfect project for a rainy day.
Which of these tie dye projects will you try? We can't just pick one!
More Tie-Dyeing Activities for Kids
Pin It for Later