Step by step instructions on how to tie dye scarves and playsilks, including how to make tie dye hearts, sunbursts, and other fun designs.
We made tie dye scarves and playsilks a couple weeks ago with friends. The same friend for whom we made the melted bead suncatcher mobile, in fact (and she's since given birth to a beautiful baby girl!). Tie dying the playsilks was a lot of fun and the results are just beautiful. Since we didn't find instructions online and had to cobble together our own from a couple of different sources, I thought I'd give you the step-by-step instructions on how to tie dye playsilks.
We've dyed playsilks with Kool-Aid in the past (and still use and love them!), but were ready for a fresh influx of playsilks. As far as pretend play and dress up accessories go, playsilks are the best. Really.
Our playsilks are used all the time for just about everything.

They are used for capes, hats, dancing scarves, belts, casts for broken arms, skirts, dresses, forts, baby blankets, baby carriers, roofs for dollhouses and horse stables, floors for the same, and more.
We really love playsilks. You can buy playsilks that are already colorfully dyed. Or you can buy plain white playsilks and dye them yourself —either with Kool-Aid or, as we did this time, with a tie dye kit. This is a good project to do with friends —you can go in on the materials together and have fun dyeing them together. Kids can even help with the fun parts, as ours did.
How to Tie Dye Playsilks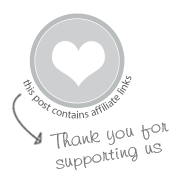 MATERIALS if you want to use a KIT
MATERIALS if you want to buy the dyes separately
White playsilks (I ordered 12 undyed Habotoi 30″ silk scarves from Dharma Trading Co.)
Distilled White Vinegar (buy the gallon bottle)
Large pot
Fiber reactive procion dyes in the colors of your choice
Urea to mix with the dye
Squeeze bottles (we used cheap ketchup and mustard bottles that had previously been used for another art project)
Rubber bands
Cheap plastic tablecloth (I bought one for $1 at the dollar store)
Rubber gloves
Plastic Storage Bags, Gallon Size
Microwave
Synthrapol detergent (buy the smallest container; you don't need much)
INSTRUCTIONS
Note: If using a tie dye kit, follow the instructions on the kit for dying silk.
1. Submerge your playsilks in warm distilled white vinegar for 30 minutes. We had twelve playsilks in a stock pot over a low burner. Since we didn't have quite enough vinegar to submerge them completely, we set a heavy glass bowl over them which did the trick.
2. Mix up your tie dye colors with the urea following the product instructions.
3. Pour your tie dye colors into squeezable containers and assemble your materials :: dye, rubber bands, playsilks, plastic tablecloth, rubber gloves, and plastic bags.
Steps 4-6 show how to create a spiral tie dyed playsilk
4. Twirl the fabric around a chopstick by holding a chopstick or pencil in the center and twirling it slowly so that the fabric begins to twirl around the chopstick. Continue until the fabric has spiraled into a circle.
5. Place a rubberband around the spiraled fabric circle to hold it in place.
6. Place a second rubberband around it at 90 degrees to the first.
Steps 7-8 show how to create a heart tie dyed playsilk
7. Fold the playsilk in half and draw a half heart with a washable marker.  As you can see in the photo, Daphne is drawing more, but since it was a washable marker, I didn't worry about it.
8. Starting from one end, fold the fabric into an accordion fold, lining up the marker line as much as possible. This really works! I was skeptical about getting the curve of the heart and everything into one straight accordion fold but was able to do it without problem. Holding the folded fabric together in one hand, pull a rubber band around the marker line.
For other tie dye techniques to try with your playsilks, search YouTube. There are lots of tutorials!
Steps 9-12 show how we applied the dye to the playsilks
Note: Cover your table with the cheap plastic tablecloth before starting this step and put your rubber gloves on.
9. Apply the dye to the sections of the playsilk as desired, keeping the dye colors separated by section as much as possible.  As you can see in the photo, Sarah used the spiral tie dye technique from above, but added extra rubber bands to create extra sections.
10. Continue until all the sections are "painted" with the dye colors.
11. Kids can do this too! All three girls had fun choosing and applying dye colors to their playsilks. (The gloves were way too big on Daphne and she just took them off.)
12. Place each dye-covered playsilk into a gallon-sized plastic ziplock bag. Close it most of the way, leaving an inch or so open for ventilation. Microwave each on high for two minutes. The bag will puff up, but if you left the ventilation hole, you won't have any exploding messes in your microwave. (We did twelve playsilks without any problem.)
Steps 13-14 tells how to wash the playsilks
(You can just admire the tie dye loveliness above since I didn't take any photos of the washing steps.)
13. Once the bag with the playsilk has cooled down, take out the playsilk, remove the rubber bands, and rinse it out under cold water. There might be a small amount of dye that comes off under the water, but the silk really soaks it up. I think I only had one that had any extra dye at this point.
14. Wash the playsilks in the washing machine with a teaspoon or two of Synthrapol which helps to set the dye. Hang to dry.
Aren't they beautiful?! We were amazed at how well they worked and kept exclaiming over each new one as we took off the rubber bands and had a chance to see them. I know it sounds like a lot of steps to make them, but it was all really easy.
Our new tie-dyed playsilks are already in heavy rotation with our dress-up and pretend play things. (I also dyed two really large silks that I plan to turn into butterfly wings for the girls—maybe as a birthday gift, so sshh….)
What do you think? Would you tie dye playsilks? If so, I recommend going in on the project with a friend or two and make an afternoon of it. It makes it more fun, of course, but also helps cut costs if you can share the dyes and materials.
Pin It for Later