How to make Sharpie tie dye pillows with kids. Use sharpie markers and rubbing alcohol to create cool designs on fabric!
Updated June 2023
We love to tie dye, but it's really an outdoor, summertime activity (especially when doing it with kids!). This alternative is super easy and much less messy. And you can draw any kind of design you'd like!
You can do anything you'd like with the fabric, but we love to make little comfort pillows to use as heating pads.
Here's a video showing Sharpie Tie-Dye in action! And don't forget to scroll down for step-by-step instructions on how to make both the sharpie tie-dye fabric and the comfort pillows.
How to Make Sharpie Tie Dye Pillows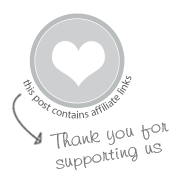 MATERIALS
Plain white or natural fabric
Rubbing Alcohol
Embroidery hoop or tape
Rice (optional)
Essential oils (optional)
Sewing machine
INSTRUCTIONS
Prep your materials

Protect your table with a waterproof cloth or use a tray. Sharpie markers are permanent and will bleed through the cloth.

You can use tape to secure the fabric as you are working or use an embroidery hoop to hold the fabric tight while you draw.



Draw your design

Use a sharpie to draw any design you like (shapes, faces. flowers, rainbow, etc.). You can use as many colors as you want, too.



Add rubbing alcohol

When your drawing is complete, use a dropper to drop rubbing alcohol onto the design in various places. The more rubbing alcohol you add, the more the drawing will disperse and spread.



If you draw concentric circles, and then drop the rubbing alcohol into the centers of the circles, it really looks like tie dye!

Make your pillows (optional)

When your fabric is completely dry, you can use it however you'd like! We love to make little pillows, filled with rice, that you can heat up in the microwave and use like a heating pad.

To do that, sew the pieces into pillows, leaving a hole in each for turning and stuffing. Then you can either fill with rice or add some essential oils to the rice first. That way, when heated, the pillow smells good, too!

Finally, sew your pillow closed. You could also just fill the pillow with batting.


These pillows are so sweet, and we think they would work great as kid-made gifts as well!
And we love using this less messy version of tie dye!
More Fabric Projects for Kids
Pin It for Later