I loved receiving my copy of Crafting Connections magazine in the mail! It was such a pleasure to flip through and see it full of activities to do with children—ALL of which I wanted to try! It all spoke to me, which I have to say is rare in a magazine.
This current issue is titled Explore Scent, and, true to name, all the projects inside are related to this theme. It starts with some bite-sized facts about scent—did you know that it's the first of our five senses to develop? And that we can recognize about 10,000 different smells? I didn't. There's also a helpful list of children's picture books on the topic and a guide for choosing essential oils.
Then the activities!
Comfort pillows, perfumed playdough, a scent matching game, a decorated herb drying rack, spiced butters, and stovetop potpourri…
The creative mamas behind Crafting Connections magazine, Andrea Folsom and Danielle Reiner, had sent me a copy for a review, so I thought we'd do one of the activities and report the results to you, much as I've done when reviewing books (This magazine feels a bit like a book to me).
I chose the comfort pillows with the Sharpie tie dye covers. The pillows are filled with rice scented with essential oils and can be heated or used cold. I've made something similar and wanted to give it a go their way (mostly because of the Sharpie tie dye, I admit!).
Here's a video showing Sharpie Tie-Dye in action! And don't forget to scroll down for step-by-step instructions on how to make both the sharpie tie-dye fabric and the comfort pillows.
Sharpie Tie-Dye Comfort Pillows (from Crafting Connections Magazine)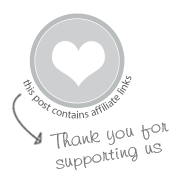 MATERIALS
Plain white or natural fabric (we used muslin)
Masking tape or painter's tape
Rubbing alcohol
Rice
Essential oils
Sewing machine
INSTRUCTIONS
To begin, I set out squares and rectangles of plain muslin as well as white flower-printed fabric (as an experiment) on a cheap waterproof tablecloth from the dollar store, taping them down to hold them in place as we drew.
I explained a little about what we were about to do to Maia and Daphne and we each drew on the fabric with our Sharpies. Daphne, especially, got into it.
When our drawings were finished, we used droppers to drop rubbing alcohol on the Sharpie lines and watched as the color spread. It was so cool!
I've always seen Sharpie tie dye done as neat circles, to imitate tie-dye, which never caught my interest quite as much. But the Crafting Connections magazine shared it as more of a free form process, which really appealed to me.
Plus it's much more appropriate for little kids this way!
Once our Sharpie tie-dye fabric was finished and dried, I sewed the pieces into pillows, leaving a hole in each for turning and stuffing.
Then came another fun part! Choosing our scents and mixing the essential oils into the rice.
The article recommends soothing scents for the larger pillows that will be heated up and uplifting scents for the smaller pillows that will be kept in the freezer as cold packs for booboos. We made some of each.
Maia and Daphne both love their comfort pillows and have used them several times already. They are a big hit!
Since we don't have a microwave, I place them in a covered baking dish in the oven to heat them up. It takes a lot longer (15-20 minutes) than it would in a microwave, of course. I'm seriously considering buying one, though, partly because I can see these comfort pillows will get a lot of use (and partly because I have a list of art projects I want to try that require a microwave).
I think these pillows would be great as kid-made gifts as well—perhaps for Christmas.
I highly recommend Crafting Connections magazine, especially to those of you with young children. The whole thing is in magazine format of course, with luscious photos, lots of great activities and projects, etc, but without any ads. And because of the issue themes, they feel a bit like a book on the subject. These are magazines that you will line up carefully on your bookshelf and refer to again and again.
For those of us used to advertiser-funding magazines, the price might seem a bit steep ($15 per issue), but it's well worth it. And if you order the digital copies, it's half that. I loved my copy so much, that I hopped onto their site and ordered each of their back issues as digital copies to read on my iPad.