Skills and tips I learned in an online travel photography class to improve my everyday photography. These include how to choose gear, make a plan and a wishlist of shots, work with light and timing, and create unique photographs that reflect both the place as well as your vision.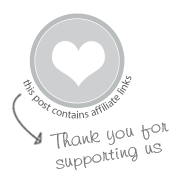 I've been wanting to improve my photography more and more lately. I upgraded my camera back on my birthday (thanks to the encouragement of my friend Tiffany from Peanut Blossom) from the Canon Rebel T2i that has been my faithful companion for years (and that was used to take most of the photographs for my blog and two books) to a Canon 6D.
Taking DSLR photography classes online with Bluprint is what really finally gave me the skills and confidence to take the leap from my beginner DSLR camera to my new fancy pants camera.
I've been loving my new camera but feeling (again) that I needed some help in the skills department, so decided to take another photography class with Bluprint.
I really want to take them all (and even re-take the classes I've already taken) but decided on a travel photography class this time.
Note that while I would like to be taking photographs in Thailand, Scotland, Ecuador and a hundred other places around the world, for now I'm going to be using my travel photography skills in my own backyard.
Taking a Travel Photography Class to Improve My Everyday Photography
This course, Travel Photography: An Essential Guide, is really about teaching you to think and act like a travel photographer on assignment.
Jad Davenport, the National Geographic travel photographer who teaches this class, is engaging as well as skilled at sharing how to think and act like a professional photographer. He helps us craft pictures with intention rather than just take a snapshot.
Some of what he teaches in Travel Photography includes:
coming up with an overall theme
doing research ahead of time
putting together a wish list of shots
making a daily plan
and what gear to use.
But beyond that, he goes into how to make unique images that reflect both the place and your own interests and style using weather, light, moving objects, and cropping as artistic devices.
These are all skills and techniques that I wanted and I'm so glad I chose this class.
After my first few lessons, I packed up my camera for a family camping trip to Cataloochee in the Great Smoky Mountains National Park.
While I grew up sighting elk on hiking and camping trips in eastern Oregon, I hadn't seen any outside of zoos in 20 years, so was especially excited about photographing the elk and other wildlife that Cataloochee is known for as well as capturing the entire family camping trip experience.
I'm not at the professional travel photographer level yet (not even close) but I'm having fun learning from Jad Davenport and practicing my photography skills in my backyard so to speak (Cataloochee is a bit over an hour from my door).
Here are some of the photos I took on our weekend camping trip in the Smoky Mountains:
I started with photographs of our campsite, since I was aiming to capture our family camping trip experience. Some basic campground shots, with the tents and the campfire, were on my wish list (or travel assignment) of shots.
I also wanted to make sure to get some photos of the kids hiking and exploring the nature around us.
Including a sister portrait.
Since I was intent on photographing the elk especially, we went up to the meadows where they graze in the mornings and the evenings. The first time, we went as a family and I took some okay photos, but nothing to write home about.
The second time I went up by myself after dinner and was able to photograph a young male elk grazing. I love the lighting and the detail in these photos.
One of the points Jad drives home in his photography course is timing and patience.
Because of that, I went out to photograph the elk three different times and was able to capture images that I wouldn't have if I had just tried once.
This photo of the mama black bear followed by her three cubs was taken on our last morning in Cataloochee. Maia and I were up early and drove into the valley to see the elk in the morning mist and were able to see (and photograph) this sight of a lifetime.
This particular photograph wouldn't win any prizes, but is the best shot of a large bull elk that I was able to take over the weekend. Since Cataloochee is relatively close to where I live, I plan to go back this fall and photograph them again.
On our way home from the Great Smoky Mountain National Park, we stopped at a swimming hole…
…and I took a few last pictures of our weekend adventure.
I have too many photos to share here in a blog post, but may put together a photo book of our family camping trip.
I can't wait to take the rest of the lessons in this class! It's already helping me to think and see differently as I take pictures, which is definitely improving my photography.
I'll just have to work up to the big international trips… 🙂
If you're interested in improving your photography skills, I highly recommend this online class on travel photography.
Travel Photography: The Essential Guide with Jad Davenport
Note: This class assumes that you know how to use a DSLR camera. If that's something you still need to learn, I recommend taking a basic photography class before jumping into this one. Try this Family Photography class with Kirk Tuck or Basics of Digital Photography with Rick Allred. (Although, frankly, you can use many of these travel photography skills with a point and shoot or even your phone.)
Pin It for Later