Try collaborative baby painting ideas like hosting an art crawl! Make edible paint and learn how to create a sensory-filled art space.
Updated February 2022
If you've been reading The Artful Parent for any length of time, you know how important we think introducing kids to new art materials is, even at a really early age. The joy and wonder that the littlest ones have while smooshing and splattering paint is pretty magical.
We hope this post, written by Andres Solorzano, of the Zimmer Children's Museum in Los Angeles, inspires you to see the many possibilities for creativity in young children. And maybe it will even inspire you to host your own art crawl for babies or toddlers!
In my time at the Zimmer Children's Museum, finding engaging and worthwhile art experiences for children has sometimes proved to be a daunting task in such a tech-focused city.
It can be especially challenging for parents seeking a safe, engaging, age-appropriate art experience for their youngest of children; toddlers and crawlers. Fortunately, making art with babies can be tons of fun in the right venue!
At the Zimmer Children's Museum, where we are "Playing Our Way to A Better World", we have come up with a simple way to get crawlers & toddlers on their first steps to an art-filled life.
We call it Art Crawl. I'd love to share it with you.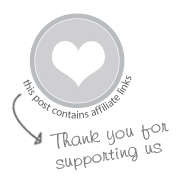 Baby Painting Ideas
To start off, here's a list of supplies that are helpful for baby painting.
MATERIALS
Non-toxic water-based paint or edible flour paint (see recipe below)
Plates (paper or plastic)

Bucket or mixing tub

Toys such as balls or cars with wheels (optional)

Towels
1. The Layout
First, we need to turn the entire room into our canvas. At the Zimmer, we roll out enough white butcher paper to cover the entire surface! That way, kids can walk, crawl, or just sit and explore materials at their own pace. Art with babies and toddlers made simple!
Butcher paper is perfect for a quick setup and is strong enough to handle the paint while still bright enough to let the colors shine. Tape each sheet of paper to the next, overlapping only slightly.
2. The Tools
Next, we collect our baby-safe painting tools! At the Zimmer, we avoid using typical paint brushes because the bristles can come off, posing a danger to wee ones.
Instead, we use silicone pastry brushes. These brushes are safe, easy to clean (and easy for little fingers to grasp), and satisfying to use.
To add a little more excitement to the painting process, we sometimes bring out bouncy balls or invite kids to bring along their favorite toy car; they love seeing the paint bounce and roll across the room.
3. Paint
Of course, we also need paint! We offer two paint options that work for making art with babies and toddlers:
Non-toxic washable tempera paint. This school standard paint by Colorations

is perfect for the messiest of painters. When it comes time for clean-up, all it takes is a quick pass with some warm water and your child can get back to toddling.

Because some kids cannot resist the enjoyment of exploring paint with their mouths, we also offer a fully edible flour-based paint that we make in-house. Best thing about flour paint? It's easy to make – check out our edible fingerpaint recipe below.
We then lay out plates filled with inviting puddles of paint.
Finally, with the room paper-covered, the tools plentiful, and the paint poured, it's Art Crawling time! It's so much fun making art with babies and toddlers in an environment with no worries about mess.
Print
---
Food coloring

2 cups

flour
Boiling water
Cold water
---
Instructions
Scoop 2 cups of flour into a big bowl.
Add cold water mixed with drops of food coloring and stir until you make a paste with no lumps.
Then add freshly boiled water a little at a time and stir until you get the desired consistency.
---
Notes
Note: Flour paint is stickier than tempera so be prepared for a lengthier clean-up.
4. Cleanup
The end result of all this color splash may leave you with paint-splattered children. Fortunately, with water-based paint, clean-up is quite simple.
Fill a couple of plastic mixing tubs with about 3-4 inches of warm water and have your child stand in (or sit beside) the tub while you do a quick pass with water and towel. The paint should wipe off with ease.
Once all guests have departed, clean-up should be as simple as rolling up your paint splattered butcher paper and tossing it out. Keep a portion of your burgeoning Banksy's work as a memento of baby's first foray into art.
I hope this Art Crawl tour has gotten you excited for making art with babies and toddlers in your own way! Maybe you even want to plan your own Art Crawl Party?
I guarantee that it will bring smiles to everyone in the room, no matter the age.
More Baby & Toddler Painting Ideas
Pin It For Later