Sensory play for babies and toddlers to fun materials through sensory play. An early introduction to art through play for the young children.
PLAY. PLAY. PLAY.
This is one of my favorite things to encourage and facilitate. Both at home, with my sons, and in my classes with little (and not so little) toddlers.
Play is so important as it offers countless benefits. It is often belittled, and it shouldn't be, because it is the king and the queen of it all.
Your Majesty Play allows children to be creative while simultaneously developing so many skills such as imagination, coordination and physical, social, cognitive and emotional strength.
So many things happen all at once when a child is engaged in play, in whatever form. It's their way of interacting, and processing the world around them.
Play not only promotes healthy child development, it also helps maintain strong bonds with parents as it gives them the opportunity to connect with their children, which is essential to their well-being.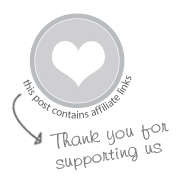 Play is one of the topics that I love reading about the most.
A few of my favorite books that I absolutely adore talk a lot about play. (If you're curious, especially check out The Importance of Being Little by Erika Christakis. A must-read for sure if you have little's in your home!)
Safety Disclaimer:
YOU know your baby and toddler best. Some activity ideas might need to wait or need adaptions to work for your children. Keep in mind your child's tendencies to mouth materials and use the following ideas as inspiration. Always keep a close eye on young children for possible choking hazards. All photos were taken in an art class setting with close parental supervision.
Sensory Play for Babies & Toddlers
1. Water Play
Pair water with anything you have around the house for the easiest of all stations to set up. By adding a few drops of food coloring can give it that extra secret component that makes it even more inviting.
For example I love setting up a bin with balls of all sizes, and I also recycle all of my bottle caps to then include them in a bin with water. You can always add sifters or large spoons for scooping and transferring.
Simple and a big favorite!
2. Paint
I strongly believe paint is great no matter the age. I have found that sticking a $1 plastic tablecloth to a wall is a great setting to invite a toddler to explore paint. Sometimes it will start with their hands, feet or even their whole body. Make sure you cover the floor when painting; just to reduce stress levels when it's clean up time.
Another fun painting activity is freezing some water in a recipient overnight and then letting them paint the big ice block the next day. So unexpected and fun!
3. Grains
Try oatmeal, black beans, cornmeal, chickpeas; any, really!
Fill a bin with these and throw in some animals or trucks and/or little cups and scoops; anything you think kidswill find interesting. Then sit back and watch kids engage in long play periods of play as they experiment and explore the possibilities.
4. Oobleck
This is a sensory overdose! It's liquid but at the same time solid. I know! Very weird!
If you haven't tried oobleck you don't know what you are missing! You make it by mixing 1 measure of cornstarch to 2 of water until acquiring the desired consistency. It should stay hard in your hand at first, and then melt between your fingers!
Add food coloring and trucks or animals; maybe even a sifter and some small bowls for lots of play. I must say that while some kids love this material, others don't. But the only way to find out is to give it try with your own child! Most likely you will be the one hooked (happens to me every time)!
5. Shaving Cream
This is a fun material at any age! Even my big boys love it!
I like to add it to a bin with a small amount of water and some animals or toys. Or trying shaving cream on top of cars to make a "car wash" station when paired with brushes and squeeze bottles with water.
These are just a few of my favorite invitations to play! We constantly repeat these in our classes with little toddlers because they are always a big hit.
I hope you give all (or some) of these a shot and enjoy them as much as I have!
People Also Ask
When should I start art for my baby?
Around 6 months, or when your baby can sit up is a great time to begin to introduce your baby to art!
2. What kind of art can infants do?
Finger painting and sensory play are easy introductions to art for babies.
3. How do you introduce art to a baby?
Start small and with simple materials like finger paints or a ball of playdough. As your baby grows, you can begin to introduce block crayons or tempera paint sticks.
More Art and Sensory Play for Babies & Toddlers
Pin It for Later