Use these geometric shape stickers to create fun abstract collage art for kids. This is a fun toddler art idea that kids will love!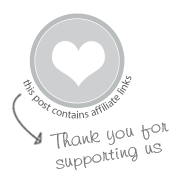 Today I wanted to share some abstract collage art that my kids made with these geometric sticker shapes I bought for them.
Easy Collage Art with Sticker Shapes
Daphne and Maia both have been enjoying working with these geometric shape stickers
.
Daphne enjoys the pure process of getting the stickers off the sheet (she needs help sometimes; I bend the sheet back for her so the edges of the sticker pop up and she can grab it), feeling the stickiness on her fingers, and transferring it to the paper.
I love watching her concentrate on each step of the process. This truly is a child's work.
While Daphne's sticker art is purely abstract (see the photo at the top of the post), Maia arranges hers into cars (above), rainbows, and pattern designs.
I really like seeing the two approaches and developmental stages side by side!
And having abstract stickers
instead of princesses and cute puppies opens up the creative potential for the sticker collage activity.
And now that I've checked in here with an overdue blog post, I suppose I really must confront my e-mail…
Pin It for Later
More Sticker Art for Kids