Learn how to make a spiderweb using the classic kids art activity of marble rolling! This is a great Halloween art activity for kids that can also double as decoration.
Updated August 2022
We love marble painting around here. So we thought we'd give this classic art activity a Halloween spin and make spiderwebs using a marble and some paint!
This is a great action art activity for kids of all ages. And you get some fun and spooky decorations out of it, too!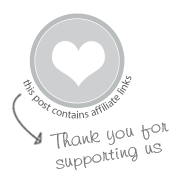 How to Make a Spiderweb
MATERIALS
INSTRUCTIONS
Prep your materials

Cut down your black construction paper (or some paper grocery bags) to fit into your pie pans and put some white tempera paint and a spoon in small bowls.

Have your kids pick a few marbles to cover with paint.



Make your spiderwebs!

Roll your marbles in the paint, and then use a spoon to put them on the paper. Then roll your pan around, making the Halloween spiderwebs on the paper.



Add spiders!

If you'd like, create spiders out of extra black construction paper and add them to your webs once they are dry.


This is such a fun Halloween art activity and makes a great decoration for your home!
More Halloween Spiderweb Ideas
Autumn Arts & Crafts Ideas & Supplies
Download our FREE printable idea list of 31 Halloween activities for kids & families! Or just check out the blog post with the links. So many fun ideas for Halloween!
And be sure to check out our FALL family fun list in our Amazon store! It includes supplies for fall arts & crafts, autumn toys, Halloween ideas, and picture books about autumn.
And if you want even MORE Halloween arts and crafts, check out our Halloween Arts and Crafts Workshop at the Kids Art Spot, our kids art club. You'll get 15 videos of fun and spooky art activities PLUS 17 Halloween-themed drawing prompts!
Pin It For Later