Okay. We really got the monoprinting thing down this time. While Maia and I had fun last time, I wasn't as happy with the final results and thought that the process could be improved for younger (and older) kids so that it was both fun AND produced a crisper final product.
Here's how we did it ::
Monoprinting with Kids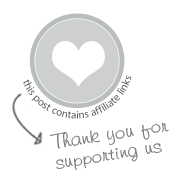 MATERIALS
INSTRUCTIONS
First of all, we used a couple of acrylic box frames we had lying around since pink and green mama, a printmaker, suggested doing the prints on glass or plexi.
This worked so well! Not only were the box frames easy to work on and easy to clean up, they also produced a crisp print edge without effort since they were elevated.
The second big change was using rollers to apply the paint in an evenly thin layer. So no gloppy mess.
Note :: We used washable tempera paint but you could also use printers ink.
After rolling the paint on we drew our designs using the Q-tips as before.
Here, Maia is telling me she drew a hospital kit for her friend Marlise.
Then we pressed the paper over the image. See the nice crisp design and edges? I love it.
A couple more prints… This one is a "baby duck inside a sack inside her mama's belly."
And this one is "a brain — it's a part of your body."
So… Give this monoprinting with kids project a try!
It was fun and effective. If you don't have an acrylic box frame, try a piece of plexi or glass (from an unused frame) or maybe the lid of a washable box (I'm eyeing our tin domino box) or ?
More Simple Printmaking for Kids
Pin It for Later ::