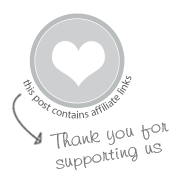 I have been getting more and more into nature photography over the past year. This is partly due to my love of nature, my ever-improving photography skills (they can only get better, right?), and time spent hiking with a nature photographer extraordinaire.
So when Mixbook asked me if I wanted to try out one of their new photograph print products, I said Yes, please! I have worked with them in the past and have been happy with their canvas prints, photo books, and holiday cards.
I chose to have acrylic prints made of two of my favorite nature photographs from the past year and I LOVE them. I mean, really, really love them.
*Thank you to Mixbook for sponsoring this post; all opinions, over-the-top or not, are my own.
Acrylic Prints Keep the Focus on the Photograph
I didn't know what to expect when I ordered the acrylic prints. In fact, the product was so new they didn't have a product page at the time. I vaguely imagined a canvas print with some acrylic paint on top and was curious to see how that might play out.
That probably would have been just fine with me, but I love the reality of these acrylic prints!
They are beautifully rendered photo prints with a thick layer of acrylic (think plexi glass) adhered to the top. In addition, they come with a sturdy cleat mount on the back for hanging that levitates the print another inch or so off the wall and allows you to hang it either vertically or horizontally.
The effect is amazing and professional.
Acrylic makes the prints look both extra vibrant and luminescent, all in a modern display that puts the focus on the photograph.
The entire product is very professionally done with excellent color management, quality control, sturdy materials, and amazing packaging.
I love how they look on my wall and while I received these two for free to test and review, I'm planning to buy a couple more for myself and as gifts.
I'd like to see how this would look with a family photo or even a non-photograph artwork…
I like how the light reflects and dances off the surface in certain angles!
Acrylic Prints by Mixbook
I highly recommend trying out these acrylic prints if you want a modern and professional display option for your photographs. And I think it goes without saying that they would make great gifts (for your spouse, the grandparents, yourself).
Click here to buy an acrylic print or to learn more. 
You can see the different sizes and full details on Mixbook. (Make sure to check out what the mount on the back looks like.)
They have some other interesting new products, too. Curved metal prints? I'm intrigued…
Heads Up :: Mixbook is running a sale right now. Get free priority shipping and 30% off any order over $30 with code FRSHP
*This post is sponsored by Mixbook; all opinions expressed are my own.
Pin It for Later