Action art is the best of childhood — a combination of two things kids really love to do: MOVE and CREATE. This Action Art book is full of fun art ideas!
"Action art! Art in Action! This is the best of childhood, right here—a combination of two things kids really love to do: MOVE and CREATE. MaryAnn's art books have guided us for years now and this one with Barbara Zaborowski is truly inspiring. I'm so excited about these active art ideas!"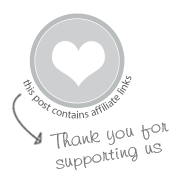 I wrote that blurb for MaryAnn Kohl's brand new kids' art book that she wrote with Barbara Zaborowski.
Action Art: Hands-On Active Art Adventures
Many of you know how beloved and influential MaryAnn Kohl and her books are to me. She played an important role in my life and artful parenting long before I met her or interviewed her on The Artful Parent (and again and again)
The first art activities I ever did with kids came from her books. Her positive approach, encouraging attitude, and excitement about kids art are infectious.
"Process art is vital to child development." – MaryAnn F. Kohl
Barbara Zaborowski may not be as widely known in the kids' art field, but she is the one we would all want as our children's preschool teacher. Someone who is enthusiastic, who embraces experimentation, and who is not afraid of a little mess in the name of fun and learning.
(If you'd like to know more about her approach to kids' art and early childhood education, you can read my interview with Barbara here.)
Here's a video showing Action Art for Kids, well, in action! And don't forget to scroll down for even more great ideas. Let's dive into some action art!
Action Art for Kids
This book is bursting at the seams with fun action art ideas for kids. Everything from art hockey and pounding paint to snap painting and dancing blottos. And most use art materials you already have at home.
These action art ideas would be super fun for kids, whether at home or in a school or camp setting, with a single kid, an art playdate with a friend, or as a group party activity.
Why action art?
"We all know that children prefer to be active, and action art incorporates the child's need for activity with the always important need for creativity. The art experiences are based on the philosophy that children will learn from the process of creating, and that the finished product is the result of that process, not the goal." ~ from the Action Art book introduction
What's in the Action Art Book?
Chapter 1 – Smacking, squeezing, tapping
Chapter 2 – Rolling, spinning, swinging
Chapter 3 – Blowing, exploding, smooshing
Chapter 4 – Toys, tools, utensils
Chapter 5 – Up, down, all around

Drill Painting – An Action Art Activity
Oh my goodness! My kids had SO much fun with this electric drill painting activity!
I inserted a paint brush in our electric drill, where the drill bit normally goes, and the kids went to town, dipping the brush in paint then squeezing the drill handle and painting with the rotating paint brush.
As with all the art activities in Action Art, this one included variations and more ideas to explore, which we definitely will.
"Repeat art activities often to build skills, techniques, and confidence."
Ready to do some action art with your kids?
I highly recommend this book to parents, teachers, caregivers, and camps. And definitely anyone who is considering throwing an art party. :)
Action Art: Hands-On Active Art Adventures by MaryAnn F. Kohl and Barbara Zaborowski is available for purchase on Amazon, Barnes & Noble, and Bright Ring Publishing, among other places.
You can also ask your local independent bookstore or library to order a copy if they don't have it already.
Have fun!
Pin It for Later