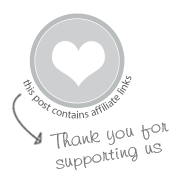 We had a submarine in our house last week.
A big one.
This week it's been a house, a tattoo parlor (I relaxed while Daphne and Maia each painted designs on my arms and shoulders), a hide-out, a store, a restaurant, a reading nook, and a place to snuggle in sleeping bags for family movie night.
The amount of pretend play in our house has always been pretty healthy, but it's been taking a whole new level recently with the arrival of a hefty box on our doorstep.
The kids were excited to open it and find a build a fort kit for kids sent to us by Fort Magic, one of my blog sponsors.
I didn't correct Maia the first couple of times she thanked me profusely for getting them the fort building kit.
But when I told her that Fort Magic had sent us the construction kit for free so that we could try it out and then share it with other families on our blog, she spent the rest of the day exclaiming, "Mom, you have the BEST job ever!" and "I'm SO glad you have your job, Mom!"
Daphne and Maia built a submarine (with Harry's help) as soon as the box was opened.
Yes, it's very possibly the girliest submarine ever built. But they sure had fun with it.
A week later, I helped them build the next fort they chose from the many fort ideas in the booklet included—a fort with a tunnel. I imagine the next fort will be something from Maia's imagination.
The build a fort kit is easy enough to use—Daphne, at 4, loves to add the connector pieces at the ends of the sticks; Maia, at 8, could build an entire fort by herself if she wanted, either from the book or from her imagination.
Here's a video showing Building with Fort Magic in action! And keep scrolling for some more information about the kit, as well as some more great building ideas to try out.
Fort Magic :: A Build A Fort Kit for Kids
A little about this kit…
The kit is BIG! There are so many pieces! It's really quite incredible. And yet it all stows away easily in the sturdy storage bag included.
The fort kit is not cheap. At $199, it's definitely a special purchase. And frankly, before I received it and used it myself, I thought it was overpriced. Now? I still think it's going to be out of range for some people's budgets, but it's totally worth the price.
Update: The kit is now available for $99 (half the original price!).
It's an excellent construction kit. It's big, it's well made, it's open-ended.
This kit could have your kids (and their friends and neighbors) building and playing in castles, cars, airplanes, etc inside and out, for years to come.
You could use it for a while, pack it away in the handy storage bag that's included, and then take it out again when you're ready to build a new fort or submarine.
Or you could go in on it with another family and take turns with it…
A Note About Covering the Fort Magic Forts
We covered our forts with playsilks and curtains and even a silk canopy using the handy little clips included in the kit. Sheets or other fabrics would work, too.
We thought that the playsilks and scarves worked especially well, though. They were each the perfect size to fit over one of the square openings of the fort yet were lightweight enough to stretch easily over curved areas or odd shapes in the fort.
Plus they're so colorful and pretty!
We used our own playsilks (both the Kool-Aid dyed playsilks and the tie dye playsilks we made) as well as an assortment of silk and nylon scarves that I've picked up over time from the thrift store at 50 cents a piece. You could also buy playsilks, of course… Or pick up some pretty, inexpensive fabric from the fabric store… Or use sheets and tablecloths…
The word is that special Fort Magic covers will be available soon as well…
Would you like to buy a fort building kit for yourself? Um, I mean for your kids? If so, you can buy the Fort Magic kits on Amazon. Note, they have a 30-day money back guarantee and a full manufacturing warranty on all the parts!
You can learn more about these fort building kits on the Fort Magic website and you can connect with Fort Magic folks on Facebook, Pinterest, Twitter and Youtube.
UPDATE: We've since used our Fort Magic kit MUCH more! Here are a few more posts about the fun we've had:
Pin It for Later