Make easy and fun sugar skull cookies with colorful candy decorations! This kid-friendly activity is a great way to celebrate The Day of the Dead & Halloween.
Updated August 2022
A big thank you to Dixie Crystals Sugar Kids in the Kitchen for sponsoring this post! As always, all opinions expressed are my own.
We've all seen the photos of sugar skull cookies with the perfect icing that is painstakingly piped out by a master baker and decorator, right? (Or maybe that's just me spending too much time on Pinterest?)
Well, I love the look of sugar skulls and sugar skull cookies and wanted an easy and fun version that I could do with the kids.
So we decided to use every child's cookie decorating favorite: tiny candies and sprinkles.
It worked beautifully! And we all had so much fun.
I'm actually surprised that more people haven't decorated sugar skull cookies this way.
A quick side note about kids and sugar skulls and The Day of the Dead (Dia de los Muertos): We talk about sugar skulls being a way of celebrating and remembering people who have passed away (and not even necessarily specific people, although you could do that, too) rather than making death and skulls and skeletons a scary Halloween thing.
Here's how we made our sugar skull cookies…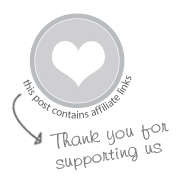 Sugar Skull Cookies with Candy Decorations
MATERIALS
INSTRUCTIONS
Make your cookies

We made a batch of basic sugar cookie dough and used a small skull cookie cutter to cut out a bunch of small skulls.



Bake your cookies and let them cool.

Prep your decorating area

We set out the cookies on plates as well as small cups of decorating candies (mini M&Ms, chocolate-covered sunflower seeds, mini chocolate chips, and sprinkles) and small cups of extra icing with a cotton swab for applying it.

For design inspiration, I did an image search for sugar skull printable and printed out a few examples to refer to.

Make your icing

You can mix 4 cups of powdered sugar with 1 teaspoon of vanilla and enough milk to give it a spreadable consistency, or you can also make royal icing.

Ice and decorate your cookies!

We started with a base layer of white icing that we let harden a bit before decorating. (Although you could decorate right away if you wanted to.) Then we had a little cookie decorating party!


Tips for Decorating your Sugar Skull Cookies:
You can pipe lines of icing around the eye sockets and circle them with little candies. You can also use your cotton swab for making dots of icing and pressing candies into the dots.
You can also pipe designs and add sprinkles to the wet icing, then shake off the excess.
Finally, enjoy your colorful and tasty cookies!
Don't you think this looks like fun?! Would you like to make and decorate some sugar skull cookies with your kids?
For more fun Halloween ideas for kids and families, check out the Halloween Edible Art and Halloween Craft pages on Dixie Crystals' Kids in the Kitchen.
Here's your printable recipe for the cookie dough:
Print
Sugar Skull Sugar Cookies
---
Description
Flowers, food, bright colors, music and sharing memories — Dia de los Muertos is a lot more sweet than scary – and Sugar Skulls have been a part of the celebration for centuries. These Sugar Skull Sugar Cookies are a simplified version of the traditional sugar molds, making them much easier (and faster) to create and enjoy. 
---
1 1/2 cups Dixie Crystals Extra Fine Granulated Sugar
2 1/2 cups all-purpose flour*
1 cup (2 sticks) unsalted butter, very soft
1 large egg
2 teaspoons vanilla extract
Sprinkles
1/2 teaspoon salt
1/2 teaspoon baking soda
1/2 teaspoon cream of tartar
*Spoon & Sweep method: Use a spoon to fill measuring cup with flour until required amount is obtained. Scooping measuring cup directly into flour bag will firmly pack flour resulting in too much flour required for recipe.
---
Instructions
Preheat oven to 350°F.
Beat butter until very light and creamy. Add sugar and continue mixing until light and fluffy. Add egg, vanilla, and salt and beat until very well combined.
Sift flour, baking soda and cream of tartar together and add in one step to above. Mix until dough forms. Do not over mix.
Press dough about 1/2-inch thick onto a plastic food film lined cookie sheet and place in the refrigerator for 30-60 minutes or overnight.
Roll dough on evenly sugared kitchen towel 1/4-inch thick. Using a skull shaped cookie cutter, cut out and place on parchment or lightly buttered cookie sheets.
Place in oven and bake until very pale and edges are very light golden, about 9 minutes.
Prepare royal icing while cookies cool. Tint/color royal icing based on your cookie decoration and decorate with mini M&Ms, chocolate covered sunflower seeds, mini chocolate chips, and sprinkles.
---
More Halloween Baking Ideas for Kids
Autumn Arts & Crafts Ideas & Supplies
Download our FREE printable idea list of 31 Halloween activities for kids & families! Or just check out the blog post with the links. So many fun ideas for Halloween!
And be sure to check out our FALL family fun list in our Amazon store! It includes supplies for fall arts & crafts, autumn toys, Halloween ideas, and picture books about autumn.
PLUS: We're offering 50% OFF and MORE on our Kids Art Spot Halloween workshops, Fall workshops and bundles. (Sale ends October 31, 2021 at 11:59 pm EST)
Pin it for Later
Again, thank you to Dixie Crystals Sugar Kids in the Kitchen for sponsoring this post. As always, all opinions expressed are my own.