The magic of Fort Magic kits is that the tubes and connectors can be used by kids to create all kinds of buildings. They are perfect for creative construction and imaginary play!
Updated February 2022
As parents, we love kids' toys and tools that are open ended and can be used a variety of ways. We want our children to be able to shape their play and environment according to their own ideas and imagination.
Which is why we are big fans of Fort Magic kits.
This is a sponsored post (Thank you, Fort Magic!) and I think you know by now that I only work with sponsors that I believe in and that are a good resource for you—artful parents and teachers everywhere.
Here's a video showing the kits in action at Jean's house! And keep scrolling to find out why we love this brand so much, as well as some great building ideas to try out.
The Magic of Fort Magic Kits
The Fort Magic kit is comprised of 354 tubes and connectors of various shapes and sizes that fit into a sturdy and compact mesh bag. It's amazingly simple yet brilliant. By connecting the pieces in different ways, children can construct any number of creations.
One of the best parts of this creative tool is how the construction can be so very different each time, despite using the same basic pieces.
And we especially love how the kit works with your child's imagination, ready to be whatever the maker wants it to be. We've seen submarines, gingerbread houses, igloos and boats all be created using the Fort Magic kit!
Pretty much whatever a child wants to build or create can be made with the kit.
Our kids and their friends have built so many and varying forts, castles, vehicles, tunnels, boats, and toys out of our building kits. We've even brought them outside and created our own obstacle courses!
We've constructed many of the ideas suggested by Fort Magic and we've also created many of our own ideas.
Fort Accessories and Decorations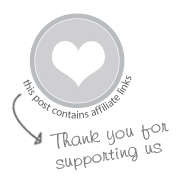 Because the tubes and connectors are so simple, they allow you to add and decorate in any way that suits your play. We've decorated and covered our forts in so many different ways, including with Christmas lights, flowers, lace, play silks, sheets and blankets, fabric spider webs, and even large rolls of craft paper.
One of our favorite ways to decorate was a Halloween house! We covered it with sheer white fabric and added Halloween lights (orange, purple, and red), a witch hat, and pumpkins. We then wove a couple of spider webs on it out of yarn and added spiders just for fun.
Can you tell we really love Fort Magic? It is a large-scale construction kit that children can handle and that adults will be equally enthralled by (Did any of us really outgrow fort making?!) and that will grow with the child and his or her creativity.
Want to Buy a Magic Fort Magic?
To buy a Fort Magic kit for your family or school, head on over to the Fort Magic store. You can also learn more about their construction kits on the website, sign up for their newsletter, and connect with them on Facebook, Pinterest, and Instagram.
More Creative Play Ideas for Kids
Pin It for Later
*This post is sponsored by Fort Magic. As always, all opinions expressed are my own.