You can share beautiful art with your children every day by reading picture books.
I love books.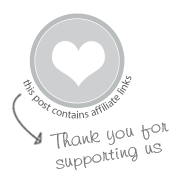 And having a toddler means that I can enjoy picture books all over again. Some I choose (since I'm still doing a lot of the choosing) for the stories, some for the illustrations, and some for both.
There are many wonderful artists out there illustrating books for children and we can see their art on a regular basis for the small price of a book or with our library card.
Here are a few of our favorites…
Beautiful Picture Books for Children
Winter Waits by Lynn Plourde with illustrations by Greg Couch
Wild Child by Lynn Plourde with illustrations by Greg Couch
Grandfather Twilight by Barbara Helen Berger
 A Lot of Otters by Barbara Helen Berger
Tangerines and Tea: My Grandparents and Me: An Alphabet Book by Ona Gritz with illustrations by Yumi Heo
Is Your Mama a Llama? by Deborah Guarino with illustrations by Steven Kellogg
Where the Wild Things Are by Maurice Sendak
The Mole Sisters and the Question (and other Mole Sisters books) by Roslyn Schwartz
The Complete Adventures of the Mole Sisters by Roslyn Schwartz
Which children's books do you love for their illustrations? Which are your favorite beautiful picture books for kids? I'd love to hear your top picks…