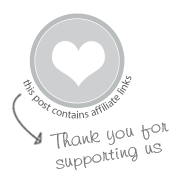 We've recently been enjoying a few wordless picture books for children.
Wordless books are great for open-ended exploration and interpretation by both pre-readers and readers. I like that they can be "read" by young children on their own but also are excellent starting points for discussion if you want to sit down together.
In the Town All Year 'Round by Rotraut Susanne Berner is one of our favorites.
No music to go to this one. Just layers and layers of detail to talk about and keep everyone absorbed.
This book is divided by seasons, each showing the same places during Autumn, Winter, Spring, and Summer.
We're loving it, kinda like how we love Richard Scarry's books for all the interesting things that are going on on each page.
You could tell yourself countless stories to go with the images.
More wordless picture books for children
What do People Do All Day by Richard Scarry (Okay, so it has words, but you don't need to read them to get a lot out of this book!)
Yellow Umbrella by Dong Il Sheen
Wave by Suzy Lee
The Red Book by Barbara Lehman
Flotsam by David Weisner
I'm on the lookout for other wordless picture books. Any recommendations?