Sometimes we read for the story. Sometimes we read for the inspiration.
Here are a few particularly inspiring picture books for kids that just may spark your children's imagination like they did mine.
Picture Books for Kids to Inspire Their Creativity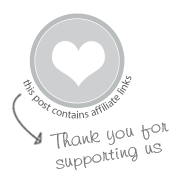 Post by Mindy Rhiger
You may recognize Marcus Pfister from his Rainbow Fish series, but his latest book is a bit of a departure for him.
Questions, Questions is a poetic look at the natural world that may have your children wondering about the world around them. The deceptively simple illusrations work well with the rhyming couplets, and the author's note at the end of the book describes Pfister's technique for creating the unique textured prints. Visually creative families may enjoy creating their own nature inspired prints.
5 Creativity-Inspiring Picture Books for Kids
Crafty moms may want to share Shoe-la-la by Karen Beaumont with their young fashionistas. In this exuberant picture book, four girls are searching for the perfect shoes to match their perfect party dresses and hair. When they strike out at the store, the girls decide to get out their craft supplies to create their own perfect shoes. It's a fun book full of bouncy rhymes and glittery illustrations that preschool age girls are bound to enjoy.
If they like this one, you might also want to check out Princess Super Kitty by Antionette Portis for a fun look at pretend play that may have them putting some costumes together to be whatever pops into their heads!
In Dream Something Big by Diana Hutts Aston, readers are introduced to Simon Rodia, the folk artist who created the Watts Towers in Los Angeles. The fictional narrator tells of how everyone thought "Uncle Sam," as they called him, was crazy, but when she grows up and takes her kids to see the towers, people think he was a genius. The story is illustrated in collages made up of many of the same found materials that Rodia used to construct the towers. At the end of the story, the author has included suggestions for creating mini-towers from materials you can find in your home or neighborhood.
For those who like collage but want something simple to appeal to your youngest listeners/artists, try Rrralph by Lois Ehlert.  Ralph is a dog who talks. At least, that's what the narrator in the book would like us to believe. The jokes about Ralph being able to say his name or tell you that the path feels "rough" on his paws may have you groaning, but kids will probably find it hilarious. The brightly colored backgrounds show off Ralph's cute pop-tab nose and zipper teeth to great effect.
Even kids who can't draw or paint quite yet can create a dog out of the materials they see in the book.
We might think of books as tools for literacy only, but that would be selling them short.
Picture books for kids may be your child's first encounters with art—their first opportunity to connect with art in a meaningful way.
Surround your family with beautiful or visually interesting illustrated books that will inspire a love for art and story that will last a lifetime!
More picture books about art 
About the Author
Mindy Rhiger loved books so much she became a librarian who specializes in children's literature. She lives in Minneapolis with her husband and four-year-old daughter, and she blogs about books & family life at Proper Noun Blog. You can connect with her on Facebook or Twitter to keep up with the latest in books.