Post by Rachel Garlinghouse
February is Black History Month.
I never gave much thought to it until my husband and I, both of us Caucasian, adopted two African American children. We quickly realized how white our world really was and we worked to surround ourselves with new experiences, people, toys, books, Christmas decor, art, and more.
Black History Month is another opportunity for us to provide our girls with the necessary experiences they need in order for them to feel confident in their own skin.
No matter the racial makeup of your family, your children will be enriched when you incorporate more diversity into their lives. Kids are naturally curious, and parents can take advantage of this. Whatever your child's interests are at the time, be it baking, reading, watching movies, or visiting new places, you are sure to find a way to teach them something new while participating in an activity they love.
Here are my suggestions on celebrating Black History Month in your home…
Black History Month for Kids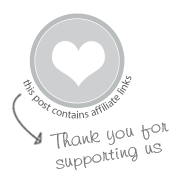 Purchase books and magazines for your children featuring African Americans.
I offer an extensive list of book titles on my blog. If you're on a tight budget, borrow books from your local library. High Five magazine features stories that are dually-written in English and Spanish, and the magazine features illustrated characters representing many races.  (And parents, you can subscribe to magazines like Essence or Jet, or visit websites like MyBrownBaby.com to enrich your own racial education)
When you purchase toys for your children, select dolls, action figures, games, etc. that represent children of different races, including African American.
Some of my favorite toys include Eeboo products, Fisher Price Little People, and diverse Lego-style people.
Watch a movie together.
Here's a great list of movies for kids featuring prominent African-Americans.
Find some new tunes.
The Putumayo albums are excellent—kid friendly (and won't annoy the parents!).  Our favorite is the African Playground. We also enjoy listening to artists like Ella Fitzgerald, Stevie Wonder, and many Motown artists. Another favorite of ours is Wayne Brady's kid-friendly album entitled Radio Wayne which features songs encouraging kids to eat healthy, wash their hands, and exercise.
Get crafty.
Take a piece of light blue construction paper and allow children to glue cotton balls (clouds) to the paper. Write "I have a dream…." on the top and talk to your kids about civil rights leaders like Dr. Martin Luther King, Jr. who made sacrifices and stood for what he believed in. Ask your child how he or she can stand up for something he or she believes in.
Older children can illustrate a poem written by a prominent African American such as Langston Hughes.
Bake.
Try making stoplight cookies (shape sugar cookie dough into rectangles and add a red, yellow, and green M&M for the lights) and talk to kids about Garrett Morgan, inventor of the stoplight.
Visit a new place.
Find a local museum, home to tour, or monument to visit. Dine at a soul food restaurant or worship with an African American congregation.
Purchase art for your home that features people of various races.
Etsy offers numerous options at affordable prices. An inexpensive alternative is to purchase a postcard or greeting card featuring people of color and frame it.
Mainly, parents should strive to not limit their family's diversity awareness or education be limited to just a single month out of the year. Use these ideas to inspire your family to embrace the traditions, history, experiences, and cultures of others—fostering a lifetime of learning.
Rachel is a mother of two through transracial adoption, wife, college writing teacher, freelance writer, and blogger.
She loves quick and easy crafts, cooking healthy foods for her family, and reading. Read more at White Sugar Brown Sugar.
Pin It for Later