Play dough faces are often made by kids, but here's a new 3D technique using upturned bowls as a base. Plus ideas for hair and decorations.
Play dough faces are often made by kids, right? I mean, faces and people are one of the most re-created images in children's art, period, and play dough play is no exception.
But here's a new way for kids to make play dough faces bigger and more three dimensional.
How?
By using an upside-down bowl as the base.
Here's a video showing our play dough faces in progress:
We've done something similar in the past, making playdough faces on pumpkins at Halloween time. But I've long wanted to try this on bowls for a more year-round play dough activity.
How to Make 3D Play Dough Faces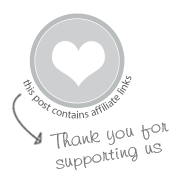 MATERIALS
Mixing bowl
Play dough in multiple colors*
Tools (optional), such as a butter knife, rolling pin, and garlic press or playdough press
Poke-ins (optional), such as googly eyes, feathers, and beads
*Use this easy, no-cook playdough recipe to make a quick batch or three of play dough. It makes a nice big batch, and the texture is great! However, if you don't want to make your own, you can obviously buy playdough.
INSTRUCTIONS
First, gather your materials. You'll need play dough and a bowl. The rest is optional.
Turn your bowl upside down on the table.
Note: The size of your bowl depends on how big of a face or portrait you want to make. You can do this with a small cereal bowl or with a large mixing bowl. It's up to you.
Use your play dough to make eyes, nose, mouth, etc for your face and press them to the bowl.
You can cover your entire face with a play dough skin as Maia did above or just add your facial features directly to the bowl.
To make hair, use a garlic press (or a play dough press)…
…as Maia and Daphne did…
…or roll out snakes of play dough for your hair as I did.
You can use poke-ins such as googly eyes, buttons, or beads to add detail to your play dough face if you like.
Feathers can be a fun embellishment, too!
Here are our family's play dough faces, mostly finished. See the play dough flower in the hair of the play dough person on the left? Maia came up with a special technique for making those with a garlic press.
Want a quick demonstration?
Here's a brief video of Maia showing us how that I shared on Instagram the other day…
Daphne decided to make a play dough flower for her face, too, but then took it to an extra level by poking beads into it.
More Ideas for Play Dough Faces
Pin It for Later