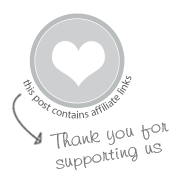 My kids, and everyone else who has come over lately, have been LOVING these geoboards
.
They use the rubber bands to create shapes, lines, pictures, scenes, ART with the Geoboards.
The kids like the boards because:
They are fun.
The options are endless.
Creating with them is a challenge.
And maybe because they had never created art with rubber bands before.
What are geoboards anyway?
I'm so glad you asked! Wikipedia defines a geoboard as:
A mathematical manipulative used to explore basic concepts in plane geometry such as perimeter, area and the characteristics of triangles and other polygons.
But don't let that limit you!
While Maia explored hexagons and parallelograms and Daphne explored triangles and lines, they also went beyond the basic math to explore the geoboards in a very creative way.
Maia made flowers, trees, a cat, a table, a person, a lion, a house, and more. Daphne, at 2 1/2, stuck to the lines and triangles, but really enjoyed making them (I wasn't expecting her to use these at all).
Where to Buy Geoboards?
I bought these geoboards about a month ago from Discount School Supply and they have seen use almost every day since.
They're actually called geometric boards
on the site (in case you try searching for them by name) and come in a six pack for $19.99. I wanted the boards, but didn't want to spend twenty bucks, so split an order of them with a friend. If you have four or more kids (or a classroom full of them!), you might want to get the whole set for yourself. Otherwise, talk a friend into going in on an order with you. Or save some to give as a gift.
Because they are so worth having!
I wasn't expecting them to be quite so popular (it was actually my friend who talked ME into splitting an order with her). I mostly thought they'd be, you know, educational. Good for Maia, but not my toddler. Good for learning about shapes and patterns and math, maybe, but not necessarily all that fun.
But I have been pleasantly surprised. Very much so.
I don't think I would ever have bought the geoboards
if it weren't for my friend, but I am so glad we have them now.
How to Make Geoboards
Apparently you can also make them, if you don't want to spend the money and are feeling handy with a hammer and nails.
Deborah Stewart has a tutorial for geoboards at Teach Preschool.
You could even make one with triangular-spaced pegs and one with square-spaced pegs (the DSS boards are double-sided with triangles on one side and squares on the other). Or, heck, make them random and then just have fun with the rubber bands.
What do you think? Have you tried using geoboards with your kids?