We got into geoboard art years ago when we bought our first set of geoboards with a friend. The kids went to town creating pictures with the little peg boards and colorful rubber bands.
They made shapes.
Also designs and lines
Stars and flowers
Animals and people
Houses and trees
And more
Remembering all that, I picked up another set of geoboards recently.
And, of course, there has been another round of geoboard art by all members of our household plus most friends who come through.
Many teachers and homeschoolers like to use geoboards for math, but we especially like to make art with ours.
Patterns
Abstract art
Representational pictures
It's almost a challenge to see if you can create a face or a flower out of the rubber bands and the geoboard.
Plus the process is surprisingly soothing.
Stretch a rubber band between two pegs. Add another and another.
This starburst was created by a visiting child this past week when she needed a quiet activity away from party chaos.
I have one kid who is especially attracted to sensory materials and fidget toys (although surprisingly never requested a fidget spinner) and she creates more than anyone with the rubber bands and geoboards.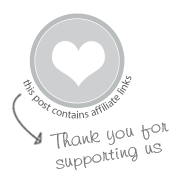 Wondering Where to Buy Geoboards?
We use and like this set of colorful plastic geoboards but there are others on the market, too. (These translucent geoboards are pretty cool!)
Plus you can make your own easily!
I especially like this simple DIY geoboard on Babble Dabble Do that is made with foamcore and pushpins.
I've gotten a tad obsessed with geoboards and all their possibilities and have been researching all kinds of activities and ideas to use them for. So… Keep an eye out in the next couple days for a big round-up post of geoboard activities for kids.
In the meantime, have you tried geoboard art?
Pin It for Later