A list of 30 September activities for kids that includes autumn leaf crafts, apple recipes and activities, seasonal art ideas, book suggestions, and more!
Happy September, my friends!
If you're in the northern hemisphere like me, this is the beginning of autumn for you. It's the time of year when the leaves begin turning a rainbow of colors (and I pick them up by the handful on every walk), we bake with apples and spices, we get out our sweaters to counter the chillier air, and the kids head back to school.
Would you like some ideas of creative activities to do with your children this month?
I hope so, as I've just put together a list of September activities for kids!
Plus a list of favorite children's picture books for this month. (Please add to it in the comments—I'd LOVE more recommendations!)
(By the way, if you'd like a printable version of the list, scroll down to the bottom of this post to get a handy PDF version!)
Here goes…
30 Creative September Activities for Kids
12 Autumn Leaf Crafts and Activities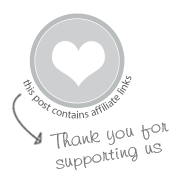 1.) Go on a Fall Nature Walk together and collect autumn leaves, acorns, pinecones, and other nature items
2.) Make Nature Crowns with brown paper bags and duct tape (use autumn flowers and leaves)
3.) Try your hand at Zentangle Leaves
4.) Make an Autumn Leaf Wreath together with doodled leaves or painted leaves
5.) Create Autumn Leaf Suncatchers
6.) Make Autumn Leaf Art (with pastels or paints)
7.) Paint Coffee Filter Leaves with watercolors (buy a set of pre-cut leaves like these or cut your own from coffee filters)
8.) Make Melted Crayon Leaf Suncatchers with crayon shavings and waxed paper
9.) Paint Glue Resist Leaves rich autumn colors
10.) Use fall leaves, pinecones & acorns (or whatever you can find) to make a Nature Mandala.
11.) Collect leaves of various sizes and shapes to make Autumn Leaf Paintings (leaf rubbing with watercolor resist.)
12.) Make Fall Nature Pendants with clay printing!
4 Apple Activities, Crafts & Recipes
13.) Go Apple Picking or make a trip to your local farmer's market to choose apples. Make sure you get several different varieties and have a taste test!
14.) Try Apple Printing and make a DIY Apple Bunting
15.) Bake an Apple Cake together (or apple pie, apple muffins, etc)
16.) Whip up a quick batch of No-Cook Playdough, add 1 Tablespoon of cinnamon, and call it Apple Pie Playdough. Use it to make pretend apples, cookies, cupcakes and more.
7 Kids Art Activities with an Autumn Twist
17.) Pointillism Art (use the eraser side of a pencil and a stamp pad or a Q-tip and paints to make animals, trees, or designs) Draw a tree trunk with black or brown marker (or tape) and put out paints or stamp pads in autumn colors.
18.) DIY Scratch Art (use autumn colors and draw leaves, trees, acorns, animals, spider webs, and more)
19.) Collage with the Autumn Harvest (use glue to make mixed media collage art with dried beans, lentils, dried corn, seed heads, and pasta shapes)
20.) Do Scribble Drawings and fill in the sections with watercolor paint in autumn colors
21.) Try some Shadow Art (set up objects in front of a light source and trace the shadows). Try using sticks, leaves, seed heads, or gourds with interesting shapes.
22.) Take some paper and colored pencils or watercolors (or even your easel) outside for some Fall Observational Drawing and painting.
23.) Use some of those numerous back-to-school catalogs to make some Magazine Drawing Prompts
4 Crafts to Make and Play with
24.) Construct a Lighted Cardboard Dollhouse
25.) Make a set of Colorful Magnet Sticks for creativity on the fridge (or a metal baking pan)
26.) Make Melted Crayon Rocks to give as gifts, play with, or use as decoration
27.) Make your own Geoboard (with foamcore/corkboard and pushpins or wood and nails perhaps) and challenge your child to create different leaf shapes
3 More September Activities for Kids
28.) Make your own Fall Sensory Bin with wheat berries, rice, or sand plus scoops, animal figurines, nature items, and/or red buttons or pompoms
29.) Head to the library and check out some Books about Autumn
Need some suggestions? Ask your children's librarian or try some of these:
30.) Try an Autumn Sound Hunt in your backyard or around your neighborhood (crunching leaves make the best sounds!)
Would you like a printable version of 30 September Activities for Kids to hang on your fridge and refer to all month long? (or even all season!) You're in luck! Just click on the link below and get a PDF delivered straight to your inbox!
CLICK HERE for the free printable of 30 September Activities!
Autumn Arts & Crafts Ideas & Supplies
See our FALL family fun list on my Amazon storefront!
It includes supplies for fall arts & crafts (including the best paper leaves for painting!), autumn toys, Halloween ideas, and picture books about autumn.
Plus, we have lists of the best kids art supplies, open-ended toys, children's games, and more!
Pin It for Later