June 5th was World Environment Day and the annual theme was forests. In preparation for participating in Mommy Labs Forest Fiesta on Wednesday, Maia and I have been learning more about forests and about rainforests in particular. We've been talking about forest ecosystems in a general way, reading rainforest books for kids, making rainforest cookies, and creating a forest diorama.
I also brought out the photo album from my college study abroad program in Madagascar (Ecology and Conservation theme through School for International Training). We looked at my photos and sketches of the rainforests, lemurs, chameleons, and insects.
My independent study project during the program was to write and illustrate a children's "choose your own adventure" book about the forests. The choices involved using, preserving, or conserving the forests of Madagascar and the repurcussions of each. I thought about dusting it off, but couldn't find it. Probably a good thing.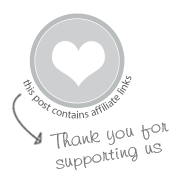 So instead I hit the library.
There are a lot of rainforest books for kids out there.
Many of them are more appropriate for older children both because of the amount of information and because of how much they focus on the destruction of the rainforests and the extinction of species.
I've seen some of this destruction firsthand—seen fire from horizon to horizon solely to clear the forest for cattle grazing. I know how big of a problem this is. And I want to raise children who are environmentally aware. But I'm not ready to put the weight of the world on Maia's shoulders. She's too young to be worrying about deforestation and the loss of animal habitats (and the animals).
So while I allude to some of this in a broad way in our conversations, I'm focusing for now on the amazing plants and animals in the forests around our world and a bit about how an ecosystem works—plants, animals, and insects that live side by side and depend on one another.
I chose these particular rainforest books, with the help of the librarian, because they seemed appropriate for a young child. They are fun and informational without being overwhelming.
Rainforest Books for Kids
The storyline of Jan Brett's The Umbrella will be familiar to anyone who has read her book, The Mitten. A young boy heads up to the cloud forest in search of some of the forest's elusive inhabitants. He deposits his umbrella at the base of a tree before climbing to look for a toucan, kinkajou, and tapir. While he's looking for the animals they all appear at his umbrella, hopping in one by one.
In Over in the Jungle: A Rainforest Rhyme by Marianne Berkes and illustrated by Jeanette Canyon, children learn about marmosets, ocelots, and poison dart frogs, all to the tune of Over in the Meadow. This is the book Maia has asked for the most — she knows the tune and tries to remember the words to this version as we turn the pages.
We have their Over in the Ocean book (and included it in my post on picture books about making music) and have gotten a lot of mileage out of it. Songs are always a fun and catchy way to learn about something new.
This one is simply called Rain Forests by Nancy Smiler Levinson and illustrated by Diane Dawson Hearn (with the Madagascar page shown here). There's a two-page spread for many of the world's rainforests with a few key animals and plants depicted for each. The text is very simple.
.
Here's another book about rainforests with the words set the the tune of a traditional song (The Green Grass Grew All Around): The Rainforest Grew All Around by Susan K. Mitchell and illustrated by Connie McLennan. This one has a recipe for rainforest cookies in the back that we tried—I'll share tomorrow!
Another great rainforest book (that we actually own) is The Great Kapok Tree: A Tale of the Amazon Rain Forest by Lynne Cherry.
Unfortunately I didn't take an interior photo. Sorry! In the story, a man enters the forest to chop down a tree but first takes a nap. While he's sleeping, the forests animal inhabitants come one by one to tell him why the tree he's about to cut down is important to them.
And we've read a couple of the Magic Tree House books that are set in forests. Good Morning, Gorilla and Afternoon on the Amazon come to mind.
Do you have any favorite books about forests or rainforests to share?
Or ideas about appropriate ways to teach young children about environmental awareness without overwhelming them?
Learning About the Rainforests Series
Pin It for Later ::