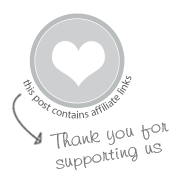 You know that we like music. Here are a few of our favorite kids books about music and also some picture books that are basically just illustrated songs. We have more of the latter and fewer of the former, but would love some recommendations…
These are FUN books, which is why we keep returning to them over and over again!
Fun Kids Books About Music
Hand, Hand, Fingers, Thumb by Al Perkins and Illustated by Eric Gurneyis about monkeys making music (mostly drumming) and is lots of fun.
My Family Plays Music by Judy Cox and Illustrated by Elbrite Brown is about a little girl who plays music with various family members. We don't own this one but always seem to have it checked out from the library! Here's what it says opposite the page pictured:
This is my aunt Saffron. She plays vibes in a jazz combo. She plays soft, cool sounds at the Blue Note Club. Her hands dance the mallets up and down the bars–pung, pong, ping. When I play with her, I play the woodblock.
And this one, The Little Drummer Boy by Ezra Jack Keats, is my favorite–it's both an illustrated song and about making music! And Keats' illustrations are absolutely wonderful, as they are in all of his books.
Our copy is packed away with our Christmas stuff, so no interior picture on this one. Sorry.
The rest are illustrated song books, one of our favorite kinds of books.
Here's The Wheels on the Bus adapted and illustrated by Paul O. Zelinsky, a first birthday gift for Maia from our next door neighbor who is a children's librarian. It was easily her best b-day gift that year and was loved to pieces, literally. We're on our second copy now.
We also have and enjoy Zelinsky's Knick-Knack Paddywhack.
This is Over in the Ocean, In a Coral Reef by Marianne Berkes and illustrated by Jeanette Canyon, an oceanic version of Over in the Meadow. The illustrations are great and were all made by using Fimo clay.
Fiddle-I-Fee, adapted and illustrated by Melissa Sweet, is one of Maia's favorites. Lots of fun animal sounds and repetition.
And, last but not least, we enjoy the song books illustrated by Nadine Bernard Westcott, including Skip to My Lou  and The Lady with the Alligator Purse (both pictured above) as well as Miss Mary Mack,
Update: Here are a few more kids books about music that we've read and loved since first writing this post!
Zin! Zin! Zin! a Violin by Lloyd Moss and illustrated by Marjorie Priceman
This Jazz Man by Karen Ehrhardt and illustrated by R.G. Roth
Jazz Baby by Lisa Wheeler and illustrated by R. Gregory Christie
Meet the Orchestra by Ann Hayes and illustrated by Karmen Thompson
What are your favorite kids books about music? I'd love to find some more good ones… And, what are your favorite illustrated song books?
Pin It for Later ::