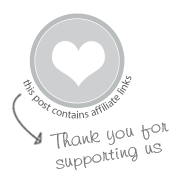 Nature art is the ultimate combination of my two loves.
You know how crazy I am about art. My love affair with nature is even greater, if that's possible. Yet, to me, they go hand in hand perfectly.
Nature is the original paintbox. All the colors we use can be found in the natural world and all paint pigments and inks were initially made from natural materials, such as plants and stones.
Nature also provides the light that informs how we see the world. And it is the primary source of artistic inspiration from time immemorial.
In fact, here's a quote about art and nature that I love ::
"Art takes nature as its model." – Aristotle
The other day, I shared 21 Outdoor Ideas for Kids. Today, in honor of Earth Day, I'm putting together a resource of NATURE art activities for kids of all ages (and, at 39, I still consider myself a kid sometimes).
Kids seem to get nature art intrinsically.
Nature art for kids often combines being outside with physical movement and creative activity.
It's the perfect trio!
We like to go for nature walks (which can range from backyard explorations to hikes in the woods), observe the natural world closely, bring treasures back in pockets and backpacks, create seasonal nature tables, and make art with, or inspired, by nature.
Here are lots (and lots!) of interesting nature art activities for kids… Try one today. Put one on the list for next week. And save this list for summertime fun.
Nature Art for Kids
33 Nature Art Activities to Try
Pin It for Later