Are you looking to get outside and make some art? Here are some ideas for nature art for kids, inspired by nature or using natural items.
Updated July 2023
Nature is the original paintbox.
All the colors we use can be found in the natural world and all paint pigments and inks were initially made from natural materials, such as plants and stones.
Nature also provides the light that informs how we see the world. And it is the primary source of artistic inspiration from time immemorial.
We've shared outdoor art ideas for kids and our favorite garden craft ideas. But this list is all about nature art, either getting our inspiration from nature or using natural materials in the art itself.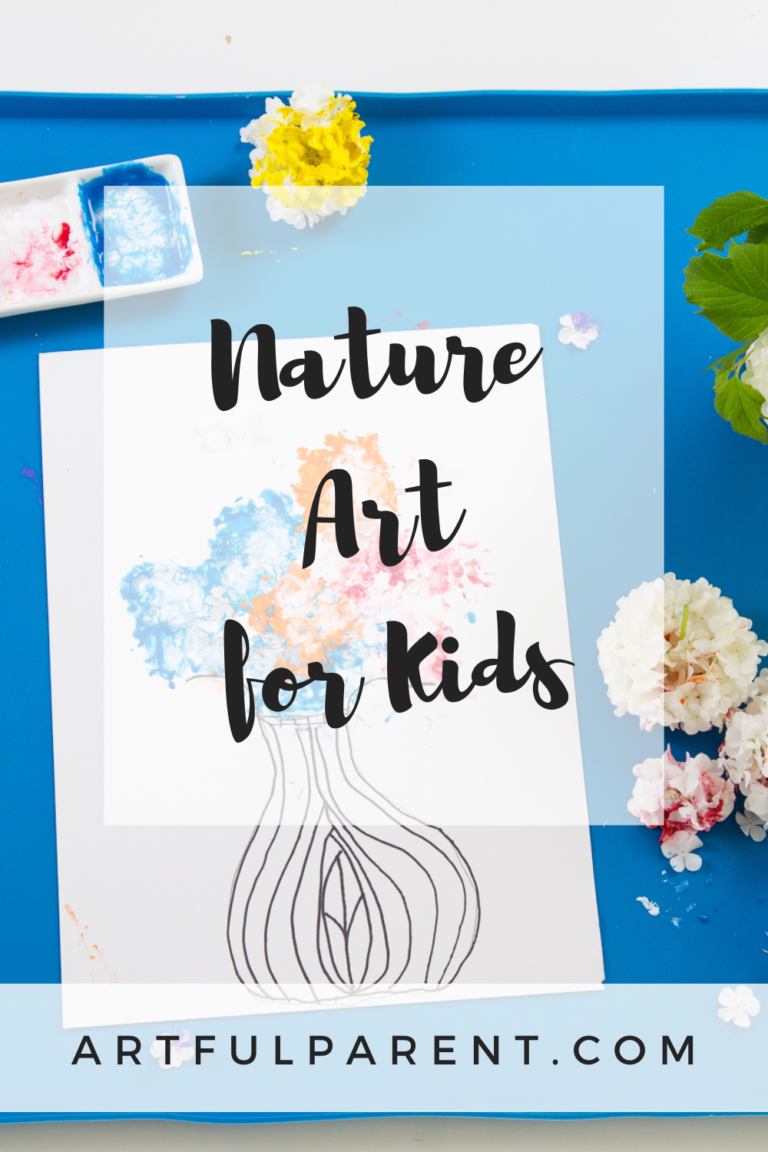 Nature art for kids often combines being outside with physical movement and creative activity.
It's the perfect trio!
Nature Art for Kids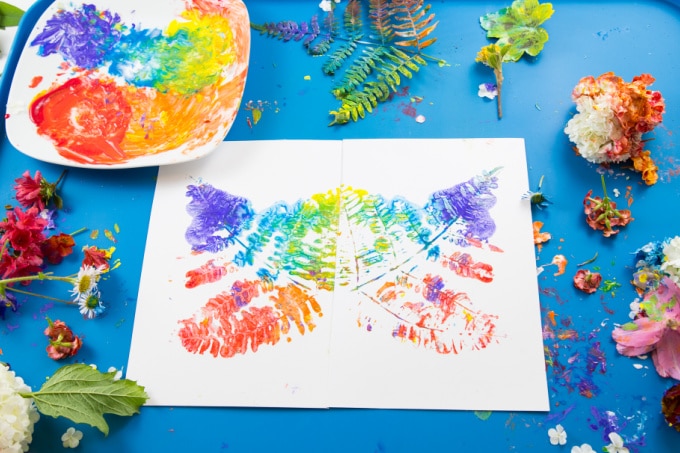 Flower printing is a fun and beautiful nature art project for kids. And it can be done with just about any kind of paint!
Learn how to print with leaves to make beautiful cloth napkins. They are the perfect addition to your table or can be given as a gift!
Land art for kids combines playing and creating art in a natural environment using leaves, rocks, sticks, and other nature items as well as light and water.
Gathered natural materials, along with air dry clay beads are what you need to create a beautiful nature mobile for kids.
Wondering what to do with all of the Autumn leaves you've collected? Here are some of our favorite creative Fall leaf ideas for kids!
Take items you find in nature and use them as inspiration for drawing prompts!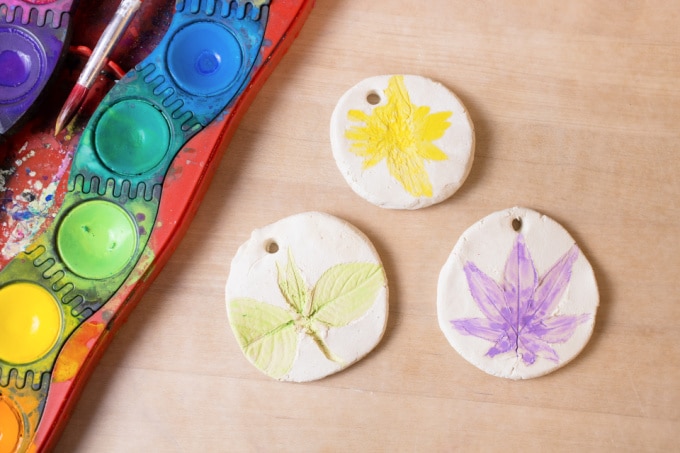 Learn how to make clay leaf prints and pendants with air dry clay. This easy nature craft project is fun for kids and creates a beautiful keepsake.
Take your playdough OUTSIDE and see how you can use natural materials to enhance your play!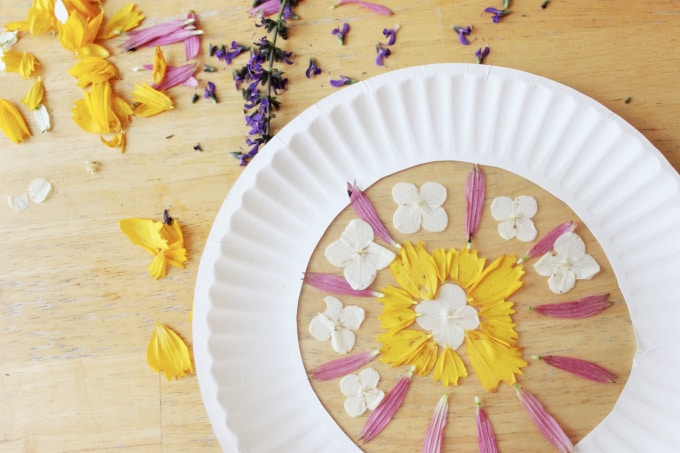 Make a beautiful flower suncatcher for the window! All you need is a paper plate, contact paper, and flowers for this fun flower mandala.
Or try this simple and beautiful suncatcher leaf craft for kids using fall leaves, flowers and paper plates.
Gather pinecones, leaves and seed pods on a nature walk. Then paint and assemble these materials with this fun nature diorama project for kids.
Replace your paintbrushes with leaves, flowers, sticks, and feathers! You will have fun gathering the materials AND using them to paint!
Try one of these ways to make art with rocks, including painted rocks, chalk rocks, melted crayon rocks, and land art!
Use wet and dry chalk to paint on sticks and branches!
Learn how to make leaf rubbings for kids. Then turn these into a colorful fall leaf painting activity using the watercolor wax resist method.
Make fall leaf art with chalk pastels. A wonderful autumn drawing activity for kids and adults to create together!
Create beautiful sun prints in a few easy steps with a sun print kit for kids. Learn about Anna Atkins, an early female photographer too!
Create beautiful shadow art for kids. Simply trace any pattern of shadow and light on paper, then paint it. This works perfectly with branches, flowers, and houseplants!
Feathers provide a great nature-based opportunity for kids to notice patterns, shapes & lines. Help kids make their own feather art in a lovely DIY shadow box in this easy nature drawing activity.
Try water soluble crayons or paint sticks to draw and paint on leaves!
10 fun ocean crafts for kids to make your next beach trip more creative. Includes melted crayon shells, sandcasting, seashell mandalas, fish paintings.
If you haven't tried sandcasting, you must! And you don't need to go to the beach, you can do it right in the sandbox!
More Nature Art for Kids
Pin It for Later