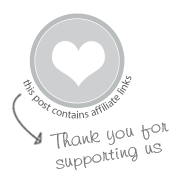 Thank you to I See Me! Personalized Children's Books for sponsoring this post. As always, all opinions expressed are my own.
Have you ever tried personalized story books?
My kids, especially my younger one, get really excited about seeing their names, and sometimes photos, in a real book.
And, best of all, once the name is in there, they can imagine themselves as part of the story more easily.
My Very Own Fairy Tale Book :: The Dewberry Fairy proclaimed in flight, "I have a nice friend who is such a Delight."
Daphne :: That's me, right?
Book :: I know an Imaginative girl with a creative mind. She will bring us ideas of the very best kind."
Daphne :: I'm like that, right?
Book :: "I know an Organized girl who can keep things straight, despite everything that she has on her plate."
Daphne :: But I'm not like that.
Me :: Perhaps not so much right now but maybe it's there because the potential is in you and you might grow into it.
When I See Me! asked me to review one of their books, I requested My Very Own Fairy Tale book because I knew Daphne, my six year old, would love it.
She does. Very much so.
What I didn't expect was that her 10 year old sister would want one, too.
We've tried and enjoyed several of their personalized story books and products over the years, including ::
(Note, these are links to my blog posts about the books.)
My kids never fail to get excited about seeing themselves in a book.
Which is one of the reasons why I think personalized children's books make great gifts.
I See Me! has a large selection that would be perfect for gift giving. Here are just a few…
Personalized Story Books for Gift Giving
Plus several that are specifically Christmas books…

Personalized Story Books for Christmas
If you celebrate Hanukkah, you might like A Hanukkah Bear for Me.
Plus more personalized holiday products!
If you would like to order a personalized children's book as a Christmas gift, I recommend you start a bit early. Because of the personalization process, the books can take a couple of weeks to arrive.
So select your book, fill out the online form with the child's name and any other information required for that particular book. Depending on the story, it might ask for a birthdate, a special inscription, hometown, photo, hair color/eye color, etc.
Then click the order button and wait for your personalized book to arrive in the mail!
This post was sponsored by I See Me! Personalized Children's Books and I received free products to review from them. As always, all opinions expressed are my own.
Pin It for Later