How to make beautiful rock gifts by melting crayons on rocks. Crayon rocks are easy and fun for kids to make, beautiful, and make great handmade gifts!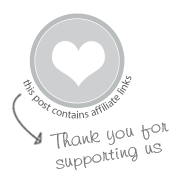 We love making rock art of any kind, but especially melted crayon rocks.
Like really, really love it.
The process is fun and the results are just beautiful.
We made another round of melted crayon rocks a few days ago with the idea of giving them as Mother's Day gifts, teacher appreciation gifts, and even selling some at a preschool fundraiser.
I know I've shared how to make melted crayon rocks before, both on the blog and in my books, but I wanted to share the new photos, some extra tips, and some ideas for using the finished rocks as gifts.
Melting Crayons on Rocks to Make Beautiful Gifts
MATERIALS
Small, smooth rocks about 1 to 3 inches across (although if you want to make a paperweight, you can go for a bit larger)
Crayons (Any crayons will work, however, we've found that wax-based crayons and soy crayons work better than petroleum-based crayons. The coating ends up waxier and more opaque. Prang makes an inexpensive soy-based crayon that is widely available and one that you can probably find where you live.)
Oven
Baking sheet
Something to protect your table such as a towel and foil or cardboard
Oven mitt or winter mitten to protect your hand (optional but younger kids might find it helpful)
INSTRUCTIONS
1.  Wash your rocks.
We usually just do a quick wash under water.
2. Heat the rocks.
Spread the rocks out on a cookie sheet and place in a 350 degree Fahrenheit oven for 10 to 15 minutes.
Note: Don't put water-logged rocks in the oven or you risk them exploding. This means, don't soak your rocks for any length of time and don't use rocks that you found in a stream or other very wet area. That said, we've done this melted crayon rock art activity many, many times and have never had any issues whatsoever.
3. Take one rock out of the oven at a time, per person, to work on…
…(tongs work great for this) and place on a protected work surface. We used a towel covered with a sheet of foil, but a piece of cardboard works well, too.
4. Melting crayons on rocks
Melting crayons on rocks is easy. Simply draw on the hot rocks with the tip of your crayon, being careful not to touch the hot rock with your skin.
Note: We keep a small bowl of ice water nearby in case anyone accidentally touches a finger to a hot rock.
The slower you draw, the more the crayons melt. We even like to just hold the crayons in place and watch it melt and the melted crayon pool and spread over the rock.
5. Gift Your Melted Crayon Rock Art!
Let the crayon rocks cool and dry then use them for decoration, play with them, or give them as gifts.
We sent some of the beautiful crayon rocks to the grandmas for Mother's Day…
… and some to the kids' teachers for teacher appreciation week.
Here's a large "You Rock" paperweight that Maia made as a gift for her teacher this morning using not-so-melty melted crayon (the rock wasn't quite hot enough).
And Daphne made smaller melted crayon rocks as gifts for her teachers which she gave with "You Rock" cards we printed out on the computer.
More Melted Crayon (and Other) Rock Art Ideas
Pin It for Later