Day 8 of the 2nd annual 12 Days of Christmas Giveaways on The Artful Parent features Pipsticks! They offer sticker subscriptions to kids and adults and are giving away Pipsticks Sticker Collection book + a $50 Pipsticks gift card.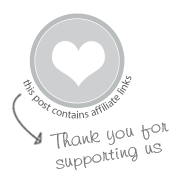 Welcome to Day 8 of 12 Days of Christmas Giveaways on The Artful Parent! Today we turn it over to Pipsticks who will tell you more about their company and offer you the chance to win Pipsticks Sticker Collection book + a $50 Pipsticks gift card.
Note: To see the full line up of giveaways and to enter others, see my 12 Days of Christmas Giveaways. Each day of this giveaway series you'll have a chance to enter to win some great gifts for your kids and products for your family.
*A big thank you to Pipsticks for sponsoring and writing this blog post.
Sticker Subscription by Pipsticks
There's seriously nothing better than stickers in the mail. Sadly, it's not the 80's anymore, and you're an adult now, but the GREAT news is that sticker collecting is just as fun now as it was back then!
Pipsticks is a subscription sticker club founded on the idea that stickers have the power to make just about anything better.
We embrace the joys of good old-fashioned snail mail, and deliver an irresistibly sparkly pack of unique, high quality stickers to thousands of subscribers in over 60 countries every month.
Launched in 2014 by Mo Vazquez (an 80's child and mother of four), Pipsticks has grown quickly, opening a flagship store in California and proving that the sticker revolution is HERE!

Sticker Subscription
With a Kids Club (as well as a Pro Club for sticker loving adults), you can pass on your love of stickers, trade with your kids, and look forward to something that will give you butterflies in your stomach.
Sticker subscriptions start at $9.95/month and can be canceled any time. Packs include a combination of unique, high quality stickers curated from suppliers around the world.

Each pack also comes with paper goodies and is totally child-friendly, so parents can relax (if they're not compelled to sneak sheets from the sticker packs)!
Be a gift giving hero month after month with a 3, 6, or 12-month gift subscription.

Printables Club
In addition to stickers, Pipsticks has a monthly printables club for Kids, Planners, and Pros. At $4.95/month, you get a pack of 8-10 original illustrations, coloring pages, activities, and creative prompts mailed right to your inbox to print again and again.
This year, Pipsticks also launched a line of sticker books and planners in collaboration with Workman Publishing.
Our collection book is a dreamy combination between sticker display and storage with fold-out, laminated sticker sheets, and loads of holographic pouches!

Holiday Giveaway by Pipsticks
Enter to win Pipsticks Sticker Collection book + a $50 Pipsticks gift card
Every sticker lover needs a collection book! Get our new Sticker Collection Book, with a rainbow of laminated, fold out pages, storage pouches, and three sheets of decorative stickers! In addition to this, get a $50 gift card to Pipsticks and put it toward a monthly sticker club subscription, or a massive sticker haul from our online shop!
To enter this giveaway, leave a comment below AND enter with the Rafflecopter widget. Must be in the U.S. or Canada to enter. Giveaway closes December 15th at 11:59 pm EST.