Check out this list of creative gifts for tweens and teens, perfect for kids aged 9 and up!
Tween kids are notoriously hard to shop for. Gone are the days when you can casually stroll through the toy aisle and find the perfect gift. As our kids age, their tastes change and their opinions strengthen.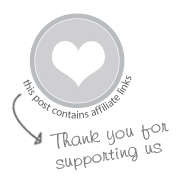 Luckily, we've been working hard to bring you an incredible list of ideas that even the most discerning tween on your list will love!
These gifts all encourage creativity and have the potential to help kick off a new hobby or dive deeper into something they already love.
10 Creative Gift Ideas for Tweens
These vibrant paint pens have gone viral in recent years, and there's a good chance they're already on your tween's wish list. For bonus points, throw in a pair of white canvas sneakers ready to decorate!
I don't know about you, but I spent quite a lot of my tween years crafting up dozens of friendship bracelets for everyone I knew. I'm thrilled that (thanks to those Swifties!) the fad is back and bigger than ever. If beads are more your jam, I'm loving kits like this one!
We love this set of body markers, especially for your tween who comes home from school covered in doodles. These would make a fantastic stocking stuffer, or combine with some hair chalk for an extra fun gift!
Your musical tween is going to LOVE this cool little gadget. A pocket synthesizer whose retro design is a recreation of the 1967 classic, it's been used by artists like David Bowie and The White Stripes. Definitely cool enough for the hard to please tween or teen in your life.
This chemistry candy-making kit is perfect for any young scientist with a sweet tooth. Your kids will have a blast experimenting with flavors, learning scientific principles, and enjoying the fruits of their labor! (We also love this Glowing Candy Lab for more edible science fun)
Your tween can make 25 different mini erasers with this adorable kit! A great way to learn more about sculpting with clay while making something fun and useful. Our tweens also love air dry clay kits like this one if you're looking for something more open-ended.
A beginner's whittling kit is the perfect way to introduce kids to woodworking. These are real tools that can be dangerous when used incorrectly, so please use caution and your best judgment when deciding to gift. Many kids aged 9 and up are fully capable of giving this hobby a try with great success!
Have a tween who love to collect buttons for their bags and jackets? This button maker machine is the ultimate gift that keeps on giving! Your child can design and create their very own buttons to keep for themselves or give away to friends. Endless fun for your crafty kid!
I know Instax cameras are all the rage, but that film gets really pricey really fast! This thermal printing camera is a great alternative at a lower price point, and I've found that many kids like it just as much as its pricier cousin. Plus, this particular camera comes with markers and stickers to decorate for an extra-creative twist!
I hope this list of creative gifts for tweens makes shopping a bit easier this year. It's so fun to watch creativity blossom in tweens, and these are the types of gifts that can really help those new hobbies thrive!
More Helpful Resources for Tweens
Pin It For Later