A couple of years ago I shared our favorite board games and card games in what has become one of my most popular blog posts.
We still play and love many of those games but we have also discovered many new games since, both on our own and from your recommendations. And also, as my kids have gotten older (they are 7 and 11 now), their preferences have changed. So it's time for a new post about our favorite games.
The Best Kids Games, Round Two
I grew up in a game-playing family.
I have so many wonderful memories of playing game after game at home and also when we visited our grandparents. And that's what I want my children to experience. A powerful feeling of connection through fun, shared experiences as they play and learn through game playing.
Because—let's be honest—many games are quite educational and help us develop strategy, spatial skills, deduction, cooperation, literacy, and more.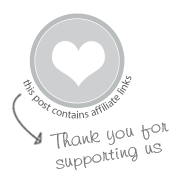 So that's all to say that I love games and I am so glad that my kids love them to and are growing up in another game-playing family.
And here are our current favorites…
The Best Kids Games
Our top 3 most played games (besides Catan Junior which is on my other post of favorite games for kids).
Qwirkle :: Qwirkle is as simple as matching colors and shapes, but this game also requires tactical maneuvers and well-planned strategy. Earn points by building rows and columns of tiles that share a common color or shape without allowing duplicates.
Or try Travel Qwirkle!
DiXit :: Every picture tells a story—but what story will your picture tell? Dixit is the lovingly illustrated game of creative guesswork, where your imagination unlocks the tale. In this award-winning board game, players will use the beautiful imagery on their cards to bluff their opponents and guess which image matches the story.
Plus, they now have expansion sets! I just ordered this one for my kids.
Rat-a-tat Cat :: A game of suspense, strategy, and anticipation. Get rid of the high cards (rats) and go for the low cards (cats). Sneak a peek, draw two, or swap cards for an added twist. (A poker face helps!)
This is our most-played game ever. It is enjoyed by all ages (even me, at 39) and you can play a round in a short amount of time. We squeeze a game or two in before school or take this with us to the coffee shop.
More of The Best Kids Games
These are all awesome, too!
Press Here Game :: Hervé Tullet has reimagined his groundbreaking book in an entirely new dimension. Players take turns completing color sequences by placing red, blue, and yellow playing pieces on one of twenty-five fabulously designed game boards.
I should note that my 7-year-old loves this game but that my 11-year-old is not so into it.
Awkward Family Photos – This is such a hilariously fun game for a group and works well with mixed ages/generations. You have to be able to read to play this game, and I initially thought that many of the references would be too sophisticated for younger readers, but I've continuously been surprised at how well they played (and understood).
Shut-the-Box :: Young children will enjoy this as a counting game, while older ones will enjoy it for the strategy.
This is another good one for bringing along to a coffee shop.
Telestrations :: Telestrations is the visual version of the classic "telephone game" where you draw what you see, then guess what you saw to reveal hilarious outcomes!
This is a new one for us, but already a favorite!
Bird Bingo :: This beautifully illustrated bingo game features 64 species of birds from around the world. Spot all kinds of birds—from the robin to the puffin and the kookaburra to the splendid fairywren—mark them off on your card and bingo!
There's also bug bingo and dog bingo. I may order the bug bingo for my kids…
Dominoes :: We use these solid color dot dominoes to play two of our favorite domino games—Mexican Trains and Chicken Foot. There are instructions for other games, too!
Clue :: Was it Plum with the wrench in the library? Or Green with the candlestick in the study? Eliminate information throughout the game in this classic whodunit. The player who correctly accuses Who, What, and Where wins!
Note :: I was sceptical about this updated version of the classic I knew from childhood, but it's already a family favorite!
The Scrambled States of America :: Players learn the names, capitals, nicknames, shapes and positions of the states through a myriad of visual teasers, language riddles and geography challenges. After playing, you'll see that there's more to the 50 States than meets the eye!
Not all educational games are fun, but this one definitely is! My kids ask to play it often.
How about you? What are the best kids games in your opinion? Which ones are your family's favorites?
Pin It for Later