The best family board games that we play and love. These board games and card games are great for connecting as a family and having fun!
Updated March 2023
We've had many favorite board games and card games over the years. We find that a powerful feeling of connection through fun, shared experiences can happen as children play and learn through game playing. Additionally, many games are quite educational and help us develop strategy, spatial skills, deduction, cooperation, literacy, and more.
We still play and love many of the games listed in that post, but we have also discovered many new games since, both on our own and from your recommendations. And also, as our kids have gotten older, their preferences have changed. So, here is an updated list of favorite board games.
Our Favorite Kids' Games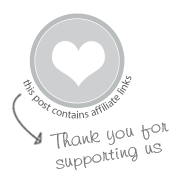 The games we love most and play the most are:
Catan Junior: This game is on our other post of favorite games for kids, because we love it so much!
Qwirkle: Qwirkle is as simple as matching colors and shapes, but this game also requires tactical maneuvers and well-planned strategy. Earn points by building rows and columns of tiles that share a common color or shape without allowing duplicates. Or try Travel Qwirkle!
DiXit: Every picture tells a story – but what story will your picture tell? Dixit is the lovingly illustrated game of creative guesswork, where your imagination unlocks the tale. In this award-winning board game, players will use the beautiful imagery on their cards to bluff their opponents and guess which image matches the story.
Rat-a-tat Cat: A game of suspense, strategy, and anticipation. Get rid of the high cards (rats) and go for the low cards (cats). Sneak a peek, draw two, or swap cards for an added twist. A poker face helps! This is our most-played game ever. It is enjoyed by all ages (even grownups!) and you can play a round in a short amount of time. We squeeze a game or two in before school or take this with us to the coffee shop.
More of The Best Kids Games
These are all awesome, too!
Bird Bingo: This beautifully illustrated bingo game features 64 species of birds from around the world. Spot all kinds of birds—from the robin to the puffin and the kookaburra to the splendid fairywren—mark them off on your card and bingo! There's also bug bingo and dog bingo.
Shut-the-Box: Young children will enjoy this as a counting game, while older ones will enjoy it for the strategy. This is another good one for bringing along to a coffee shop.
Dominoes: We use these solid color dot dominoes to play two of our favorite domino games—Mexican Trains and Chicken Foot. There are instructions for other games, too!
How about you? What are the best kids games in your opinion? Which ones are your family's favorites?
More Board Games and Toys for Kids
Pin It for Later