Try these two salt dough ornament ideas for Christmas. These lacy hole punched ornaments and beaded suncatcher versions are beautiful!
Updated December 2020
I had some salt dough left over (wrapped and refrigerated) from our stamped salt dough extravaganza and on a whim invited a friend over for some salt dough fun. She wanted to try stamping the dough, while I tried a couple of new salt dough ornament ideas I've had in mind: creating a lacy effect by punching holes in the dough with a straw, and using beads to make stained glass ornaments.
Our toddlers wove in and out of the action with playing, snacking, fighting over toys, and working with the salt dough themselves.
I'm including my salt dough recipe at the end of the post, in case you want to give it a try! And for even more craft and ornament ideas, check out my post of 11 Salt Dough Crafts Kids Can Make!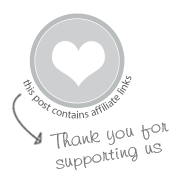 Salt Dough Ornament Ideas
MATERIALS:
Salt Dough (see my recipe below)
INSTRUCTIONS:
For Lacy Punched Salt Dough Ornaments

The first idea I wanted to try involved punching holes in the salt dough ornaments with a straw to create a lacy effect.

We usually use straws to punch a single hole in the top for hanging; this time I punched holes all over.

After a while the hole end gets too gunked up to use so I would turn the straw piece upside down, use the other side, then toss it and grab another.  (I cut the straws into thirds first to reduce waste.)



Beaded Salt Dough Ornaments

I also tried beaded salt dough ornaments, pressing small glass beads directly into the uncooked dough.

I pressed them pretty far in, hoping that they would act kind of like stained glass and allow light to shine through the bead.

Daphne made a few beaded ornaments, too. She loves poking beads in dough and has done it a few times in the past with playdough.



Bake the Ornaments

Bake in a 275F oven for 2-3 hours or until the salt dough is hard, but not browned. Let cool.

Here is my cookie sheet of punched and beaded ornaments (with a couple of them combining the two techniques) ready for the oven.


I LOVE the lacy salt dough stars! They worked so well and are quite sturdy despite being only a 1/4 inch thick and punched full of holes.
But I think I love the beaded stained glass salt dough ornaments even more, especially with the sun shining through them. This sweet one was made by Daphne. Love, love, love!
How to Make Salt Dough + Salt Dough Recipe
I'm including my favorite salt dough recipe with the basic instructions because I know you'll want to get right to making your own salt dough ornaments after seeing these two beautiful ideas!
Print
My Favorite Salt Dough Recipe
Author:

Prep Time:

15 minutes

Cook Time:

3 hours

Total Time:

3 hours 15 minutes

Category:

crafts

Cuisine:

n/a
---
Description
We've tried so many salt dough crafts and made lots of variations of salt dough ornaments over the years. Here's my favorite salt dough recipe with instructions to get you started.
---
4 cups

flour

1 cup

salt

1 1/2 cups

cold water (+ extra 

1/4 cup

of water if needed)
---
Instructions
Mix flour with salt then stir in water. If the dough doesn't come together, add another 1/4 cup of water or so. 
Turn out the salt dough onto a countertop and work together with your hands until evenly mixed. 
Store in a plastic bag in the fridge until ready to use.
Place a fist-size piece of dough on a sheet of parchment paper and cover with a second sheet of parchment paper. Roll dough out with a rolling pin to an 1/8 – 1/4 inch thick.
Use 

cookie cutters

 to cut out the desired shapes. Pull away the extra dough from around the shapes with the cookie cutters still in place.
Use the end of a drinking straw, a skewer, or a chopstick to poke a hole at the top of each ornament for hanging.
If you plan to decorate the ornaments, do that step now. I recommend: a.) stamps and a stamp pad, b.) poking a pattern of holes in the dough with the end of a straw, c.) poking glass beads into the dough.
Gently move the sheet of parchment paper with salt dough ornaments onto a cookie sheet at bake in a 275F oven for 2-3 hours or until the salt dough is hard, but not browned. Let cool.
(Optional) Add a coat of Mod Podge or some paint (we like BioColor paint for these) and glitter.
Add a ribbon through the hole and hang in the window or on the tree!
---
Keywords: salt dough ornaments
More Salt Dough Ornament Ideas
Looking for even more holiday crafts for your family? Check out our Holiday Arts and Crafts bundle from the Kids Art Spot! 12 fun holiday activities, each with a step-by-step video tutorial and printable instructions, plus 12 fun and festive drawing invitations to encourage your kids to think and draw creatively.
Pin It for Later