Updated December 2020
This is the third year in a row that we've made salt dough ornaments—I guess it's become a Christmas tradition for us.
We use them to decorate our tree and to give as gifts. We've had lots of fun with the ornaments each time and Maia keeps requesting that we make them again.
The first year we made plain ornaments, then painted and glittered them. Super fun!
Last year we tinted batches of salt dough different colors before making the ornaments, then decorated them with glitter glue. Not quite as successful, but still fun of course.
This year, I brought out our stamps and we had so much making this version. But first, here is my favorite salt dough recipe with instructions to get your family started making your own salt dough ornaments.
My Favorite Salt Dough Recipe
Print
My Favorite Salt Dough Recipe
Author:

Prep Time:

15 minutes

Cook Time:

3 hours

Total Time:

3 hours 15 minutes
---
Description
We've tried so many salt dough crafts and made lots of variations of salt dough ornaments over the years. Here's my favorite salt dough recipe with instructions to get you started.
---
4 cups

flour

1 cup

salt

1 1/2 cups

cold water (+ extra 

1/4 cup

of water if needed)
---
Instructions
Mix flour with salt then stir in water. If the dough doesn't come together, add another 1/4 cup of water or so. 
Turn out the salt dough onto a countertop and work together with your hands until evenly mixed. 
Store in a plastic bag in the fridge until ready to use.
Place a fist-size piece of dough on a sheet of parchment paper and cover with a second sheet of parchment paper. Roll dough out with a rolling pin to an 1/8 – 1/4 inch thick.
Use 

cookie cutters

 to cut out the desired shapes. Pull away the extra dough from around the shapes with the cookie cutters still in place.
Use the end of a drinking straw, a skewer, or a chopstick to poke a hole at the top of each ornament for hanging.
If you plan to decorate the ornaments, do that step now. I recommend: a.) stamps and a stamp pad, b.) poking a pattern of holes in the dough with the end of a straw, c.) poking glass beads into the dough.
Gently move the sheet of parchment paper with salt dough ornaments onto a cookie sheet at bake in a 275F oven for 2-3 hours or until the salt dough is hard, but not browned. Let cool.
(Optional) Add a coat of Mod Podge or some paint (we like BioColor paint for these) and glitter.
Add a ribbon through the hole and hang in the window or on the tree!
---
Keywords: salt dough ornaments
How to Make Stamped Salt Dough Ornaments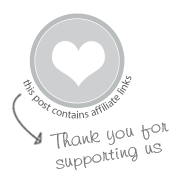 MATERIALS
INSTRUCTIONS
Make and roll your dough

Follow my recipe below to make a batch of salt dough. Lay parchment paper down and put your dough on it. The parchment paper helps to keep the dough from sticking to the table.



Roll and cut salt dough

Use a rolling pin to roll out the dough and cut out ornament shapes with cookie cutters.



Stamp ornaments

I used stamps without ink for subtle designs. And I also tried some with ink, which I really liked.



Poke hole with straw

Here is a batch of salt dough ornaments ready for straw-punched holes then the oven. The straw is perfect for poking holes to string the ornaments later on.



Bake your ornaments!

Bake at 225 degrees Fahrenheit for 3-4 hours. Let cool completely. Then use ribbon or yarn to hang your ornaments.
I snuck back to the studio to take a couple photos of the older two working their magic with paint (BioColor) and glitter.
Here are some of their painted ornaments (as you can see, some had been stamped first).
The BioColor worked great on the salt dough! Better than tempera paint, which we've used in the past and which soaks into the dough too much and dries kind of powdery. The BioColor, on the other hand, dried quickly, stayed on the surface of the dough, and remained vibrant once dry.
How about you? Are you making salt dough ornaments this year?
More Salt Dough Crafts for Kids:
Looking for even more holiday crafts for your family? Check out our Holiday Arts and Crafts bundle from the Kids Art Spot! 12 fun holiday activities, each with a step-by-step video tutorial and printable instructions, plus 12 fun and festive drawing invitations to encourage your kids to think and draw creatively.
Pin It For Later