Learn how to make chalk designs based on the Rangoli art tradition. Start with a simple grid of dots and draw a beautiful design. A great outdoor art activity that brings colorful chalk art to your doorstep!
We traveled to south India in 2011 to visit with my husband's family. It was my first big adventure abroad, and I found art woven into every aspect of Indian culture. I was particularly drawn to the textiles & Rangoli chalk designs.
These designs can be simple (or very intricate) and new ones are drawn daily on the doorsteps of homes each morning and evening. (These symbolize the house is open for guests.)
Throughout the month of January, there are big competitions over these designs. (To learn more, search "rangoli" or "kolam".)
I am excited to share this activity with you. It's a great one for bringing multi-generations together to create art. What could be better?
A big thanks to my mother in law, Gayathri Withers, for leading my family through this art activity & providing some history & background for it.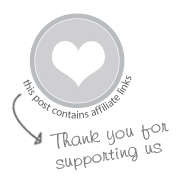 Chalk Designs for Kids
MATERIALS
Printable with optional designs (see below)
INSTRUCTIONS
Time needed: 20 minutes
Practice chalk designs

Print your free printable and practice the included designs on paper. Then take them outside and use for reference while trying it with chalk.

Start small

We started with the small designs (7 dots across) first. There are a number of designs that you can make with these.

Trace over & color in

After completing your chalk designs, try tracing over them to make them really pop! They also look beautiful when colored in as well.

Experiment

Once you get the hang of the basics, look up new design ideas online by searching "rangoli" or "kolam". Or create your own chalk design!
Receive a FREE printable sent directly to your email!
If you'd like to give this project a try, grab your free printable with dot designs to try at home! You might try these on paper first with pencil to get the hang of it and then move outside with some chalk!
More Chalk Designs & Activities for Kids
Pin It For Later