These simple kids activities are chosen to work well with a group of mixed-age children. They are open-ended and can be enjoyed at different levels.
Updated September 2021
Happy Thanksgiving, friends!
We hope you are having a lovely day filled with whatever you like to do on Thanksgiving.
Since many of us have a range of ages in our houses over the holiday, we thought we'd put together some simple kids activities that work for a mix of ages.
First, we'll give you a nice short list of ideas and then we expand on many of the ideas. Stick with the short list if you just want a something quick; head on to the longer list if you want a few more ideas for simple kids activities.
11 Simple Kids Activities for Mixed Ages (the quick list)
1. Playdough play and modeling
3. Open-ended drawing activities
5. Sensory exploration and play
8. Get started on holiday crafts
10. Read some seasonal books together
11. Light table play
11 Simple Kids Activities for Mixed Ages (the longer list)

1. Playdough Play and Modeling
2. Toothpick Construction (lots of different ideas here, including edible ones)
3. Open-Ended Drawing Activities
Family draw and doodle (cover the table with paper and gather around)
4. Drawing Games
5. Sensory Exploration and Play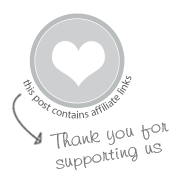 7. Smaller Scale Construction
8. Get Started on Holiday Ornaments or Decorations
9. Play Some Favorite Games
10. Read Books Together
11. Light table play
Remember you can make a super simple light table with a transparent plastic storage box and a string of white lights!
How about you? What are your favorite simple kids activities for mixed ages? Will you try one of these this holiday season?
Pin It for Later