Here's how to make playdough for kids with the BEST recipe for no cook playdough using the hot water method.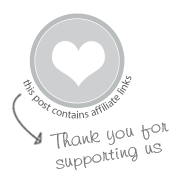 Updated July 2023
You know how much we love the cooked homemade playdough recipe we've been making forever.
It's the play clay from MaryAnn Kohl's First Art, and it's awesome. The texture is smooth and playdough rubbery and the batch makes a generous amount to play with. It also lasts just about forever.
Here's the no cook playdough recipe we like the very best, which uses the hot water method.
How to Make Playdough
MATERIALS
Note: candy food coloring (oil based) works best for vibrantly colored playdough, but it stains, so be sure to wear gloves and cover your work surface!
INSTRUCTIONS
Mix dry playdough ingredients

In a bowl, combine the dry ingredients.



Add wet ingredients

Make a well in the center of the dry ingredients and add the oil and food coloring. Then pour in the boiling water and mix.



Knead until the dough comes together

Let the mixture sit for a few minutes and then once it's cool enough to hold, knead the dough until it comes together.

Note: It will look like a goopy mess and you're going to be sure that you're going to have to add a lot of flour to make it work. Just let it sit for a few minutes. It will firm up and work perfectly.

Play!

Once your playdough is ready, it's time to play!


Photo by Jean Van't Hul
Pro Tips
We've made this no cook playdough recipe enough times to learn some tips that will ensure it comes out with the perfect texture!
Be sure to use a metal bowl or pot.
Keep the water boiling and piping hot when making this recipe.
These two tricks will ensure your playdough "cooks" and will help achieve a texture that is just right for playing!
Here's a video showing you how to make this playdough.
See? Wasn't that easy? Now, here's the recipe.
No Cook Recipe for Playdough
Print
No Cook Recipe for Playdough
Author:

Prep Time:

5 minutes

Cook Time:

5 minutes

Total Time:

10 minutes

Category:

Art Recipe
---
Description
This is great homemade playdough recipe to make with simple kitchen ingredients and the best part is that there is no stove-top cooking involved so the kids can help mix up their own batch! 
---
2 cups

flour

1 cup

salt

2 Tbsp

cream of tartar

2 Tbsp

oil
Liquid watercolors (or food coloring)

2 cups

boiling water
---
Instructions
Mix dry ingredients in a bowl.
Make a well in the center and add oil and coloring.
Pour in boiling water and mix.
It will look like a goopy mess and you're going to be sure that you're going to have to add a lot of flour to make it work. Just let it sit for a few minutes. It will firm up and work perfectly.
Take the dough out of the bowl and knead it a bit to form a ball.
Play!
---
Notes
This playdough will keep for a few months if stored in an airtight container or plastic bag in between use.
How Do Our Different Homemade Recipes Compare?
After making both playdough recipes many times, our staff has votes for both.
Shelf life: The cooked playdough recipe we make lasts for months. The no cook playdough batches tend to get moist after a month or two.
It's forgiving: Cooked playdough can be left out, uncovered, for hours, with little or no lasting effect. No cook playdough starts getting a dry and crumbly coating if left out for any length of time.
Better texture: The cooked playdough has a lovely, rubbery, squishy texture and it holds together better. Most of the no cook playdoughs are soft but pull apart quickly and you end up with more crumbs and bits of playdough all over.
However, as much as we love the cooked recipe, we admit that there are definitely times and reasons to consider making no cook as well.
No-Cook Recipe for Playdough
For a quick, easy recipe that kids can help make, no cook playdough recipe is the best choice. It won't last as long as the cooked recipe though.
More kid-friendly to make: If you want your kids (or students) to be more involved in all steps of making, then no cook is the way to go since there is no hot stove to deal with. If making the kind with boiling water, an adult can boil and pour the water, but children can help with the rest.
It's quicker and easier: This one is a bit quicker and easier to make. Mostly just dump and mix.
Expendable: If you plan to use it for a specific purpose, such as a baking soda volcano or a kitchen table forest, then by all means whip up a quick batch of this kind.
People Also Ask
How do you make no cook playdough? Follow our recipe above to create the best batch! It's easy and a great opportunity for your kids to join in the action!
Can you make playdough without boiling water? We find that boiling water is necessary for getting the texture just right. If you'd rather not use boiling water, check out our cooked recipe for playdough.
More Playdough Ideas for Kids
Want even more Sensory Exploration fun?
Check out our Sensory Creativity Pack!
This 30-page printable eBook is stuffed full of sensory play fun! An ultimate guide to sensory play, complete with our favorite recipes and tips for success!