We made some mirror-image string prints with the toddler art group yesterday.
It's actually a variation of making ink blots or blottos, but using paint-covered string instead. The process is fun and the result is pretty cool!
Mirror Image String Prints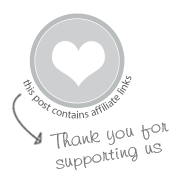 MATERIALS
INSTRUCTIONS
To make these string prints, fold a sheet of paper in half then open back up. Dip a length of string or yarn in a bowl of tempera paint, then arrange on half of the paper. Fold over the other half of the paper and press. Open, remove the string, and admire your print! Easy peasy.
(Note :: We did mirror image string prints like this with art group #1 a few years ago.)
The kids had fun with this (as did some of the mamas).
And, as often happens, a couple of the toddlers were more interested in fingerpainting…
…and body painting than in doing the planned string print art activity.
As I have a six-year-old who still likes to fingerpaint and body paint on occasion, I know how popular both are!
I really love how these string prints look, though. I want to say elegant and ethereal, but perhaps that's going overboard.
I'd like to play around with this string printing process myself and I bet Maia would enjoy it as well. Perhaps we'll give this activity a try as a family soon…
Here are some more string art activities we've done ::
Any others you can think of?
Pin It for Later