Do you remember how impressed I was with the Kiwi Crate we received last December—especially the suncatcher activity in it? I've been meaning to buy some colored film ever since, but haven't, partly because I don't know where to find it (anyone?) and partly out of sheer laziness.
However! When I came across this post about learning with light at Still Parenting (via Pinterest of course), I was thrilled at the colored shapes she made for her light table from cheap notebook dividers.
Thrilled because one of these days I will surely make us our own light table (I've only been saying that for the last three years).
And thrilled because the solution to my colored film search was presented to me on a platter.
Colorful, yet sheer, index dividers!
Valentine Suncatcher Craft with Index Dividers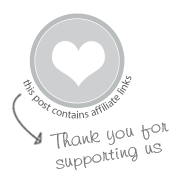 MATERIALS
Translucent index dividers*
Scissors
Transparent contact paper (also known as sticky back plastic; you can buy this with the shelf liner paper in the grocery store or drug store)
Masking tape
*Arianne (from Still Parenting) says she bought her notebook dividers at Kmart; I found mine at the dollar store. They both cost 2 bucks per packet.
INSTRUCTIONS
We took our scissors to our dividers, cutting them into small pieces for our suncatchers.
I cut long skinny strips for Daphne to work with (easier for her to cut into pieces).
And Maia put herself in charge of cutting out all the hearts.
We taped down our transparent contact paper and stuck our lovely bits of colored film to it.
After we finished and attached the second sheet of contact paper, I gave the suncatchers masking tape frames and hung them in the window.
Et voila! A lovely Valentine suncatcher craft!
Although, of course, it could be used to make any suncatcher or stained glass. Not just hearts.
I love them! And I love that I now know about a cheap, local source for colored film!
Update :: We've since bought and used this colored cellophane from Discount School Supply as well as something similar from a local art supply store. The index dividers are sturdier and easier to use, though! Plus cheaper. :)
Pin It For Later ::