Isn't this ice sculpture lovely and colorful?! I'd like to say it was completely intentional, but it actually came about by accident as I tried to rescue another (failed) activity with the fake snow.
Here's how we made these…
Colored Ice Sculptures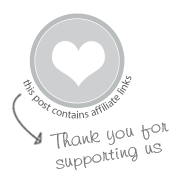 MATERIALS
Cups, muffin tins, and bowls of various sizes and shapes
Water
Food coloring or liquid watercolors
INSTRUCTIONS
To make these colored ice sculptures, we started by freezing water dyed with liquid watercolors
(food coloring would work, too) in various containers, including the muffin tin, various small bowls, a cake pan, and some plastic cups.
Once the they were frozen, I ran the containers under warm water to loosen and remove the ice.
This part was a success. We loved all our colored ice shapes!
The plan for these colored ice shapes was to use them for building and playing in the fake snow we made the other day. It was a great plan, but the fake snow did not act like real snow (big surprise) and it clung to the ice in funny ways, covering it so you couldn't see the color anymore. Also, the moisture and color from the melting ice started affecting the texture and color of the fake snow.
Not good.
So I rinsed them off in the sink and we took the ice outside instead.
And we stacked them into an outdoor ice sculpture.
Isn't this colored ice sculpture beautiful in the sunlight?!
I thought it turned out to be a pretty great rescue.
(Afterward, we stuck the whole thing in the freezer to freeze the pieces together in formation since it wasn't cold enough outside.)
I love the potential of these jewel-like ice pieces!
I want to fill the freezer with containers and containers of colored water and use the colorful ice to build big. Too bad there's food in the way. I don't think Harry would go for a second freezer dedicated to art…
Pin It for Later