This melting ice science project uses salt to melt tunnels in the ice and watercolors to highlight the tunnels. Fun for kids and adults alike!
Updated April 2023
Melting ice with salt and then adding liquid watercolors is a simple kids' science experiment that we've done before. But sometimes you have to try something more than once to really get it right.
The last time we did our melting ice science experiment, it was so much of a salt and watercolor free-for-all that we couldn't see what was happening to the ice under all the salt.
This time we got it right. And it truly is a beautiful and fun learning experience.
Check out this video of us creating Melting Ice Sculptures, and then keep scrolling for detailed instructions!
Salt and Ice Experiment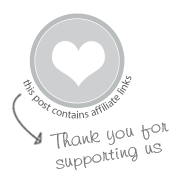 MATERIALS
INSTRUCTIONS
Make the ice

The day before you try the experiment, you must make your ice! We filled many different sizes of bowls with water and left them to freeze overnight.



Set up your melting station

The next morning, loosen the ice from the bowls with a little warm water and set them in a big plastic tray or a baking tray with sides.
The point is to get the ice to melt, but you don't want a salty, painty mess all over your table! You can also set your tray over an old towel for extra protection.



Add salt

Set out a few bowls of table salt (inexpensive Morton's salt works great) and sprinkle it over the tops of the ice domes.

Two notes:
Rock salt, or another coarse salt, would be good to try as well, but we didn't have any.
Also, we purposely set out a modest amount of salt to sprinkle. Otherwise, things can get very messy!



Then watch as little ravines begin to appear where the salt is melting the ice!

Add color!

Once the salt begins melting the ice, you can get out the liquid watercolors. Squeeze a little bit of a few different colors (yellow, pink, purple, turquoise) into jars and added a dropper to each.

Note: You can also use food coloring for this project. The color selection may be more limited, but it works just as well.



Then squeeze the color all over the melting ice!



The color is beautiful on its own, but the real reason for adding the liquid watercolors is to highlight the ravines, crevasses, and tunnels that are forming in the ice as the salt melts it.
You can take the opportunity to talk about how the salt melts the ice, and about how it makes ice melt differently, and that it will melt ice at much cooler temperatures. So, wherever the salt touched the ice it would melt faster than the rest of the ice.
We took a few of our ice pieces out on the porch to look at them in the sunlight. The watercolors really helped to highlight where the ice was melting!
Look! A colored ice suncatcher!
We LOVED seeing how into this melting ice science experiment the kids were!
And the results were beautiful and interesting! You can see that the salt ate away at both sides of this ice piece so that there are holes through the middle.
This melting ice science experiment is one worth doing (and repeating).
We hope you try it! And if you've tried it before, give it another go!
More Science Experiment Activities for Kids
Want even more science experiment ideas?
Check out our Science Creativity Pack!
You'll love the magical combination of science & art, helping kids make all kinds of fantastic discoveries!
Pin It for Later