Here's how to make a rainbow cake for kids. The recipe is easy to make and perfect for any and all celebrations!
Updated December 2022
We seem to find a lot of excuses to make cake around here. Especially cake involving color and generous amounts of sprinkles.
We love to celebrate the little (or big!) milestones in life and cake always seems to be a part of those celebrations.
What better reason to celebrate than when a child finally transitions to a big kid bed?! And yes, there must be cake! But not just any cake, a rainbow cake!
How to Make a Rainbow Cake for Kids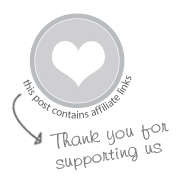 MATERIALS
Your favorite cake recipe (we used the yellow layer cake recipe from Baking Illustrated by the Cook's Illustrated editors)
Bundt pan
Frosting and sprinkles!
INSTRUCTIONS
Make your rainbow batter

Using your favorite cake recipe, or the one listed below, mix the batter and add food coloring to create red, orange, yellow, green, blue, and purple.



As you can see from the bowl sizes, we mixed decreasing amounts of batter for each color.

Fill your Bundt pan

Instead of creating a layer cake as we've done before, we thought it would be fun to try to make each slice look like a curved rainbow. So, we spread our colored cake batter in a Bundt pan.



Bake!

Bake your cake according to the recipe.



Frost and decorate!

We used a cream cheese frosting, just because it was quick and easy to make and we had all the ingredients on hand. It was perfect.

And, of course, it forms a lovely base for the requisite rainbow sprinkles.
Here's the cake recipe we used:
Print
Yellow Layer Cake (Dyed to be Rainbow)
---
---
1 3/4 cups (7 ounces) plain cake flour, sifted, plus more for dusting the pans

4 large eggs, at room temperature

1/2 cup whole milk, at room temperature

2 teaspoons vanilla extract

1 1/2 cups (10 1/2 ounces) sugar

2 teaspoons baking powder

3/4 teaspoon salt

16 tablespoons (2 sticks) unsalted butter, softened but still cool, cut into 16 pieces

Food coloring
---
Instructions
1.  Adjust an oven rack to the lower-middle position and heat the oven to 350 degrees. Generously grease a large Bundt pan and dust with flour, tapping out the excess.
2.  Beat the eggs, milk, and vanilla with a fork in a small bowl; measure out 1 cup of this mixture and set aside.
3. Combine the flour, sugar, baking powder, and salt in the bowl of a standing mixer. Beat the mixture at the lowest speed to blend, about 30 seconds. With the mixer still running at the lowest speed, add the butter 1 piece at time; mix until the butter and flour begin to clump together and look sandy and pebbly, with pieces about the size of peas, 30 to 40 seconds after all the butter is added.
4. Add the reserved 1 cup of egg mixture and mix at the lowest speed until incorporated, 5 to 10 seconds. Increase the speed to medium-high and beat until light and fluffy, about 1 minute.
5. Add the remaining egg mixture (about 1/2 cup) in a slow steady stream, taking about 30 seconds. Stop the mixer and scrape the sides and bottom of the bowl with a rubber spatula. Beat at medium-high speed until thoroughly combined and the batter looks slightly curdled, about 15 seconds.
6.  Divide the batter between 6 bowls, with slightly less in each successive bowl. Use food coloring to dye each bowl of batter red, orange, yellow, green, blue, and purple.
7. Spread the red batter around the bottom of the Bundt pan. Add the orange batter next, making it a narrower strip inside the red batter. Add the yellow, keeping it inside the orange batter so that now you see the yellow batter with stripes of orange and red batter on either side. Continue with green, blue, and finally, purple.
8. Bake until a thin wood skewer inserted in the center comes out clean, about 40 minutes (The time for the layer cake baked in two cake pans is 20-25 minutes. I started checking the Bundt cake at 30 minutes, but it took a full 40 minutes before it was cooked through.)
9. Cool on a wire rack for 10 minutes. Invert the cake on the wire rack, jiggling a bit to loosen. Cool completely before icing.
10.  Frost the cake (we mixed 4 ounces cream cheese, 2 tablespoons butter, and 2 cups of powdered sugar in a food processor to create a quick frosting).
11. Cut the cake into slices and serve.
---
The cake was sliced and served to the appropriate oohs and ahhs.
And we declared that it mostly looked like a real rainbow. And that it was delicious.
More Baking Ideas for Kids