How to make a beautiful fall leaf garland from pressed autumn leaves & metallic marker doodles. You can write what you are thankful for as a Thanksgiving variation.
Updated June 2022
We love to make garlands, and there are so many fun fall ones to make! This lovely fall leaf garland is one of our favorites. It is easy and fun to make. And it is the perfect way to use all of those pressed and preserved leaves that you've been collecting (if you're anything like us, that is).
You can also use this garland activity to help your family focus on gratitude and the things they are thankful for this Thanksgiving season.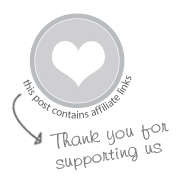 Fall Leaf Garland for Kids
MATERIALS
Autumn Leaves that have been pressed and/or preserved
Black satin ribbon (or ribbon of any color)
Poster board (to protect your work surface)
INSTRUCTIONS
Decorate your leaves

Start by taking your pressed leaves and decorate them with the Sharpies. You can trace the veins, decorate with doodles or mandalas, and also write what you are thankful for on them.



Attach leaves to the ribbon

Next, use the glue gun to attach the stems of the leaves to the ribbon.

Hang up your garland

Finally, hang your garland up somewhere special in your home!


Isn't this garland beautiful? We just love how well the metallic Sharpies show up on the Autumn leaves!
They look nice in the window, too, with the light shining through.
And this is such a lovely thankfulness tradition. We recommend doing it every year!
Autumn Arts & Crafts Ideas & Supplies
Download our FREE printable idea list of 30 autumn activities for kids & families! Or check out the blog post with the links. So many fun ideas for fall!
And be sure to check out our FALL family fun list in our Amazon store! It includes supplies for fall arts & crafts, autumn toys, Halloween ideas, and picture books about autumn.
PLUS: We're offering 50% OFF and MORE on our Kids Art Spot Halloween workshops, Fall workshops and bundles. (Sale ends October 31, 2021 at 11:59 pm EST)
Pin It For Later