This fall leaf wreath looks gorgeous in the window with light shining through the fall leaves. Beautiful and super simple to make!
Updated August 2021
This gorgeous and super easy fall leaf wreath is the perfect fall craft! You can use all of those leaves you've been collecting and making it will be just as much fun for you as it is for your kids. Bonus: you get a lovely decoration for your door, too!
You can make one of these wreaths with materials you already have on hand, too. If you've decorated and preserved some leaves, this is a great way to show them off!
Fall Leaf Wreath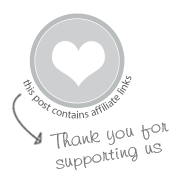 MATERIALS
*Use leaves that art fairly sturdy, already dried, and not too curly. If they're not dry yet, they might curl and crumple after they are on the wreath. You could use leaves that have been Mod Podged if you like.
**You don't need to paint your leaves first; the wreath will still be beautiful! But we really like the addition of metallic designs and accents on the Autumn leaves. Besides metallic paint such as metallic BioColors, metallic activity paint, or metallic acrylic paint, you could also try metallic Sharpies (or other permanent markers).
INSTRUCTIONS
Paint leaves

First, paint your leaves with metallic paint. You can paint leaf sections, images, shapes, dots, or trace the veins. Or you can use metallic Sharpies and decorate with doodles.




Let paint dry

While you do so, you can admire the newly painted leaves with the light streaming through them and imagine how lovely a wreath of these beauties would look in the window.



Prep materials

Now heat up your hot glue gun and separate the inner and outer hoops of your wood embroidery hoop. You just need one of them per wreath.



Begin to glue

Run a line of hot glue along a small section of the embroidery hoop…



And quickly press a leaf over the hot glue, holding it in place for a moment or two to stabilize as the glue cools and dries.



Keep going!

Continue until your embroidery hoop is filled with a wreath of leaves.



Add string or ribbon

Tie or glue a loop of ribbon or string to the hoop to use for hanging.


Hang in a sunny window and admire!
Isn't it just gorgeous? We love the variety of leaf colors, shapes, sizes, and vein patterns, but you could do this with all one kind of leaf if you wanted.
Do you think you'll make a beautiful fall leaf wreath for your own window?
More Fall Arts and Crafts for Kids
Autumn Arts & Crafts Ideas & Supplies
Download our FREE printable idea list of 30 autumn activities for kids & families! Or check out the blog post with the links. So many fun ideas for fall!
And be sure to check out our FALL family fun list in our Amazon store! It includes supplies for fall arts & crafts, autumn toys, Halloween ideas, and picture books about autumn.
PLUS: We're offering 50% OFF and MORE on our Kids Art Spot Halloween workshops, Fall workshops and bundles. (Sale ends October 31, 2021 at 11:59 pm EST)
Pin It For Later